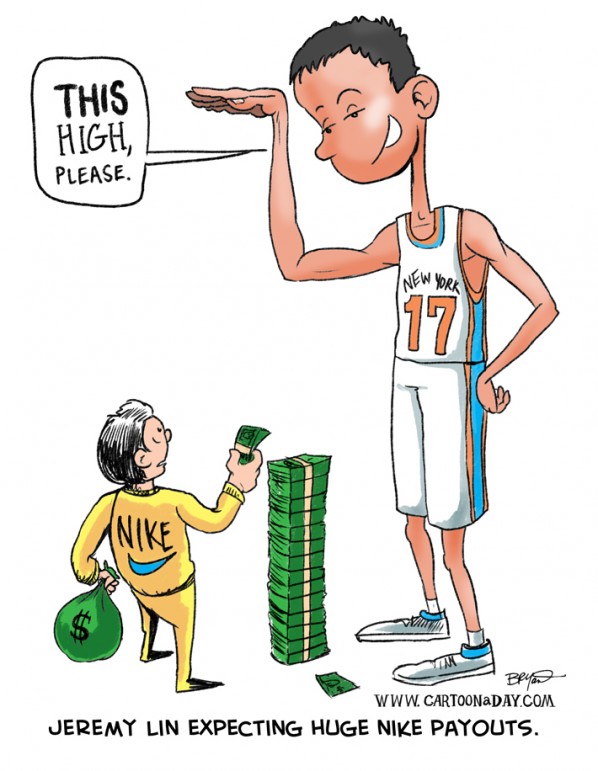 Cartoon Jeremy Lin Expecting Nike Payout
Nike hit a home run when they chose to sign a virtual unknown at the time ( Jeremy Lin) to a scaling endorsement deal. Lin will make out too, his popularity and paycheck skyrocketing.
More Cartoons Like This:
A cartoon version of Basketball Jeremy Lin stands ready to receive a large money payout from a Nike Endorsement. More to come from Jeremy Lin.