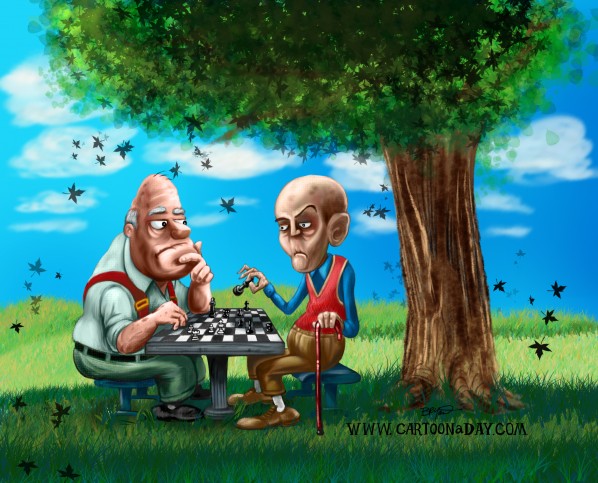 Cartoon Chess In the Park Painting
Taking a break from all the "news" cartoons and holiday cartoons, I started a doodle. The doodle was of an old man's bulbous nose, then a head attached to it. Then, as all doodles do, it grew. Now you see a cartoon of 2 old men in a park setting playing chess. What's really going on is up to you.
After I painted the standard blue sky with white clouds, I simply modified the hue of some background elements to give the painting a totally different look. Also included is a DESKTOP Wallpaper size of the original old men playing chess.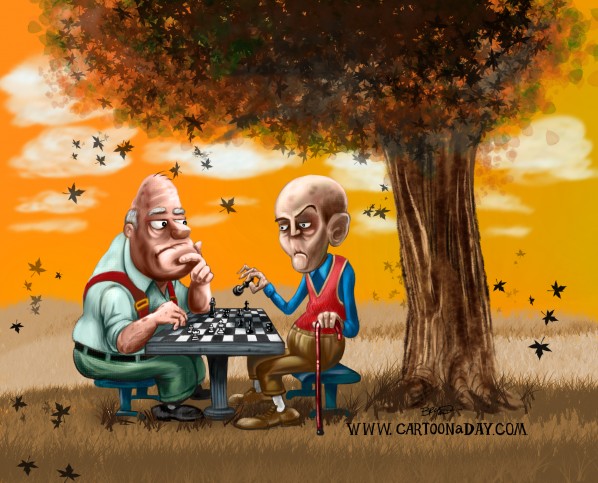 Chess in the Park Desktop Wallpaper: 1280×800 Ratio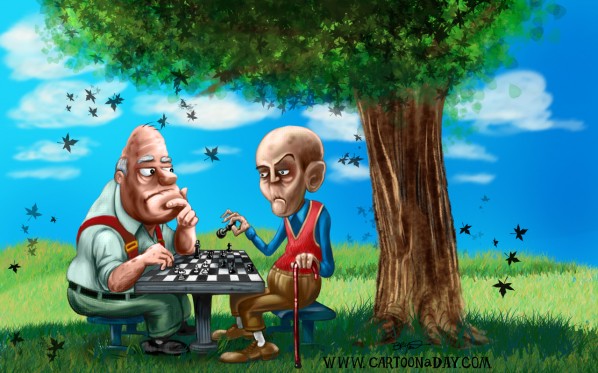 More Cartoons Like This:
A painted cartoon of 2 old men in the park playing chess. They sit under a tree at a chess table.