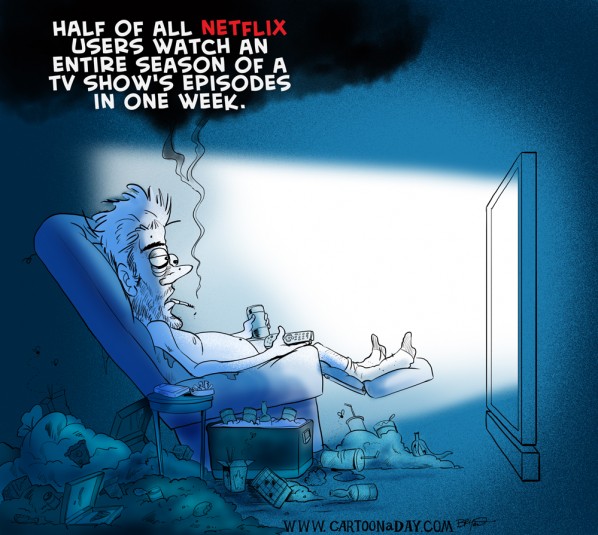 Binge Viewing Cartoon- Americans Change TV Again
Half of all Netflix users watch an entire season of a TV show's episodes (22) in one week.
Netflix reports that a new TV watching phenomenon is changing our culture. Netflix executives have discovered that Americans are watching big, lengthy chucks of television shows at a time. Viewers usually stick to one specific TV show at a time, and watch the entire season straight through in as little as a a couple days, but on average a week.
More Cartoons Like This: