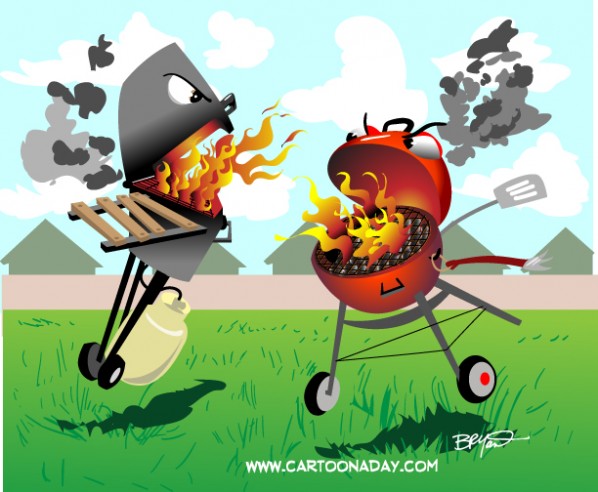 Backyard Smackdown:Propane Grill Vs Charcoal Grill
Hey, the age-old debate between what's the 'better', tastier, most enriching grilling experience: Propane or Charcoal Grilling…is the subject of today's cartoon. This propane vs charcoal was drawn as a pencil sketch, scanned, and redrawn using Adobe Illustrator vectors and a wacom tablet. Overall about an hour's work to illustrate a local article about Propane Grilling techniques versus Charcoal Grills and their side by side comparisons. We plan to dig in depth as to comparisons in taste, price, affordability, cleaning, speed and popularity. Stay tuned and I'll link the article when it's finished.
Here's the image with a little typography flair added. I thought now it was more clear that Propane VS Charcoal was a head to head clash of grilling titans.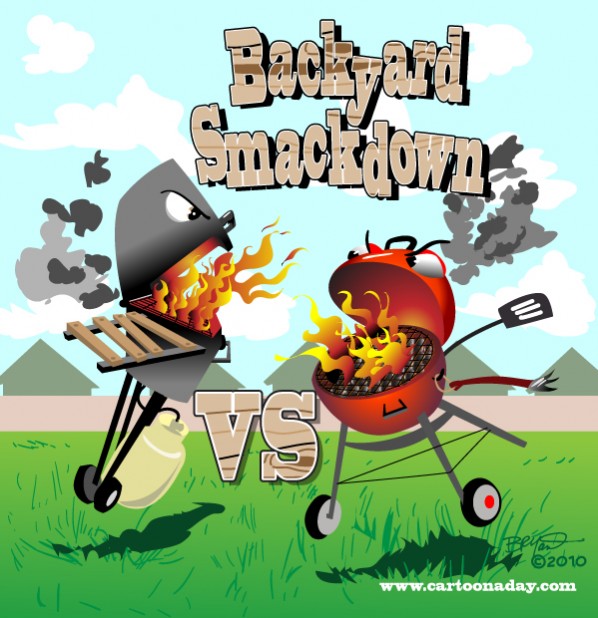 And, becasue so many of you so politely ask to see the concept rough, here's the propane vs charcoal sketch…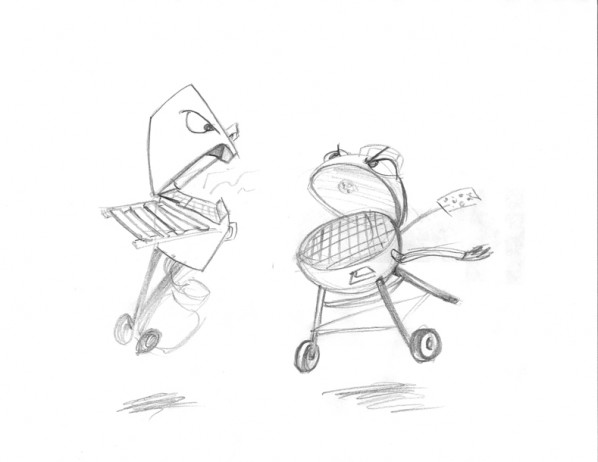 More Cartoons Like This:
Backyard scene where two grills have come to life and are breathing fire, preparing to fight. One grill is propane and the other grill is charcoal.
Inspiration:

Inspired by illustrating a magazine article on Propane vs Charcoal Grilling and the fact I haven't piddled around in Illustrator for a while.