Alfred Hitchcock's Rear Window Soundstage Illustration
If you haven't seen Rear Window, 1954, then you're missing one of the all-time movie masterpieces. Rear Window is easily on my Top 20 movies list. In honor of my fandom, I've drawn up what I don't think anyone else has ever attempted, a seamless, full-screen panorama of the movie set. For those who didn't know the entire soundstage was built indoors measuring 98 feet wide, by 185 feet long, and 40 feet high. The set contained 31 apartments- 8 were furnished and many had working plumbing. The tallest building is the equivalent of 6 stories tall.
The actual artwork measures 6 feet by 20 inches.
Below are some enlargements for detail.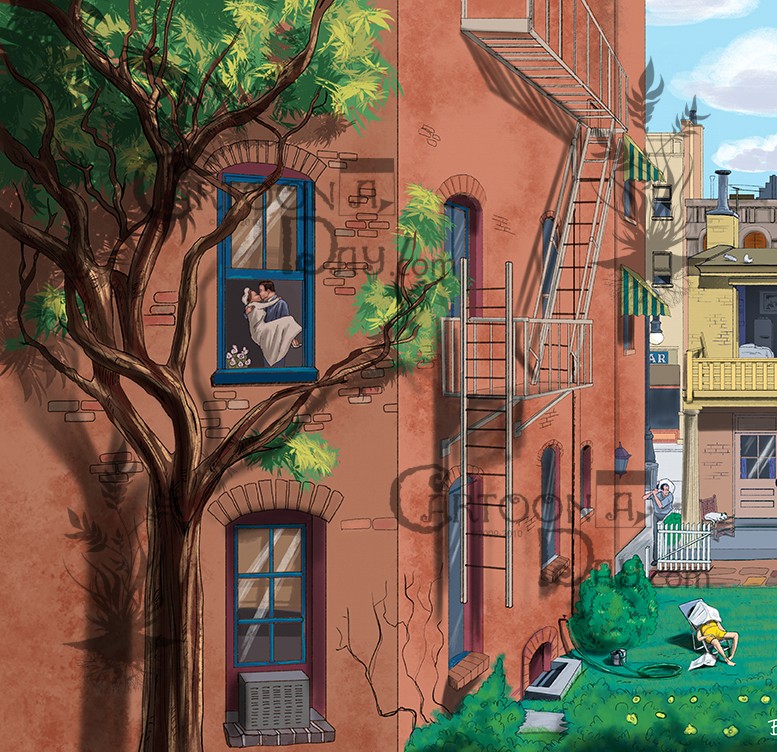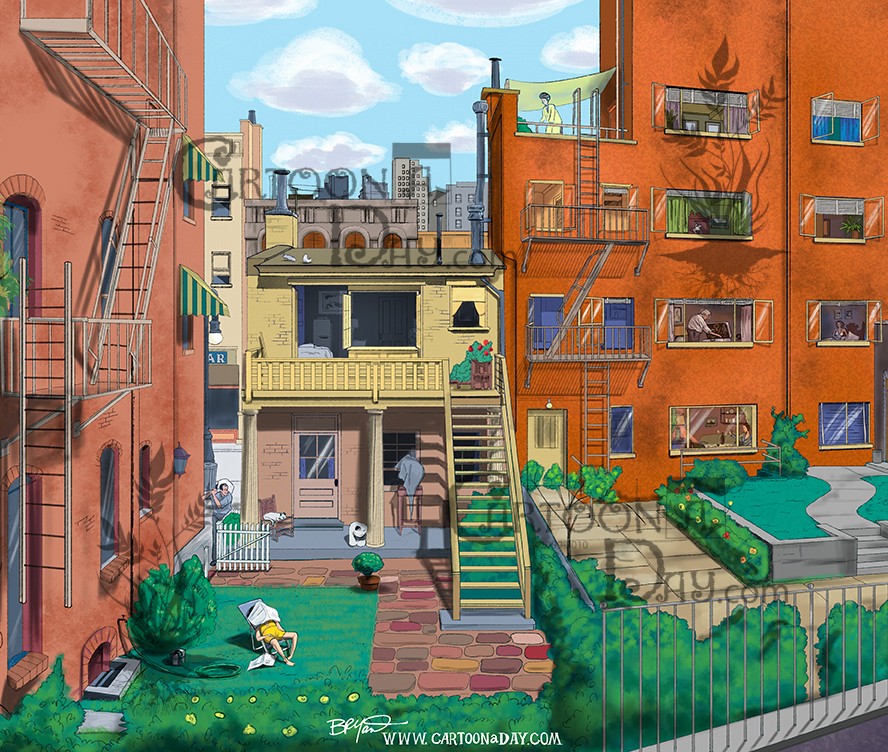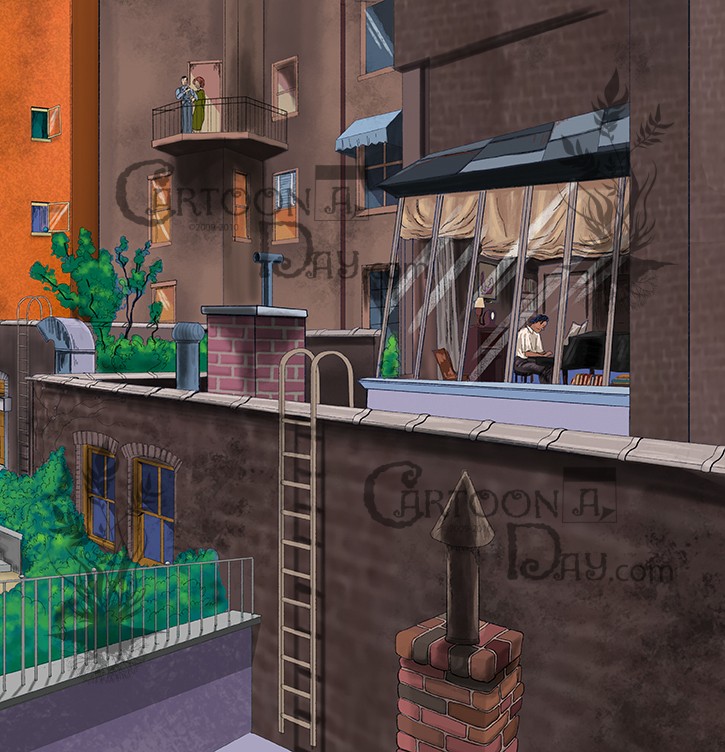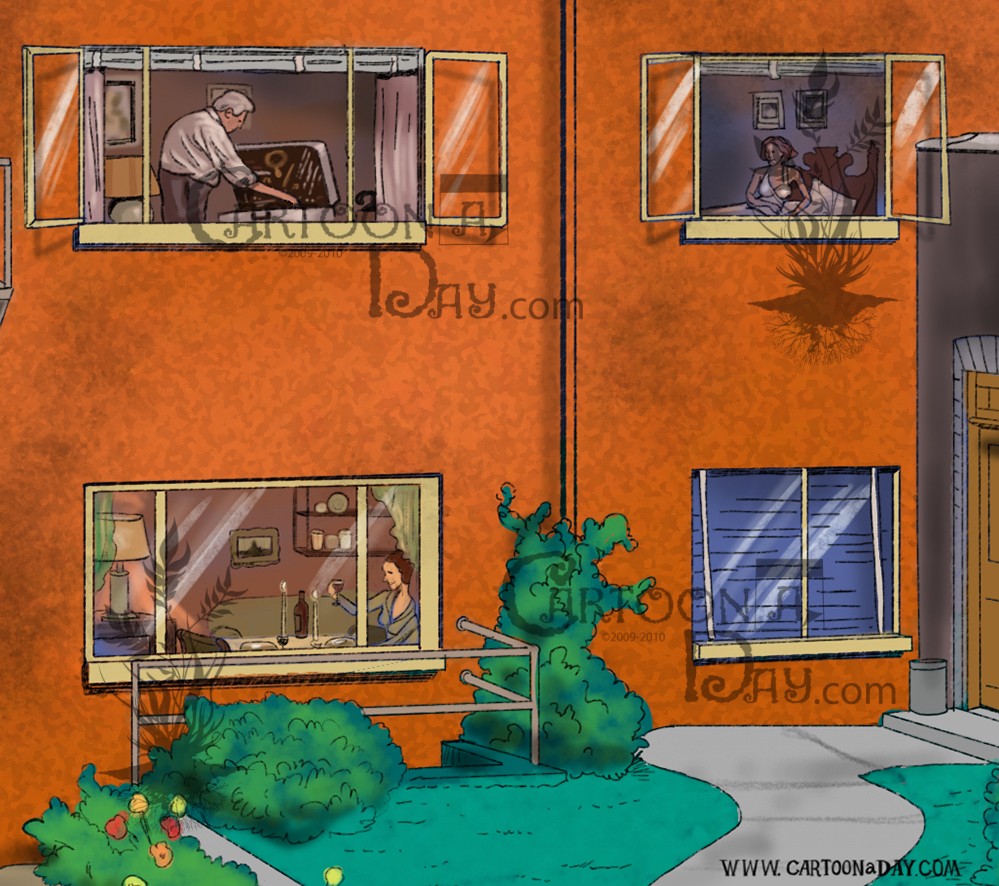 More Cartoons Like This:
A beautifully illustrated version of Alfred Hitchcock's Rear Window Movie Set