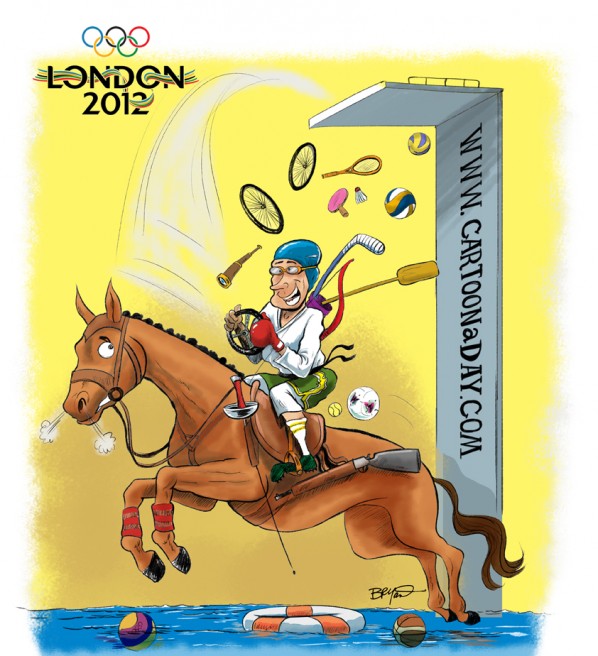 2012 Summer Olympics Cartoon-Pentathlon
Sure, there's a 2012 olympic event called the pentathlon, but this isn't it. What if you combined EVERY OLYMPIC sport into one sport? It might look something like this. See if you can spot each sport in this cartoon.
Look For: Soccer (Football), Driving, Shooting, Archery, Basketball, Volleyball, Swimming, Badminton, Track, Judo, Gymnastics, Hockey, Sailing, Diving, Boxing, Ping Pong (Table Tennis), Water Polo, Trampoline, Tennis, Kayak / Rowing, Biking / Cycling, Handball, Equestrian, Weight lifting, Wrestling, and Fencing. (ONLY 3 Sports are missing! Which 3?)
More Cartoons Like This:
Inspiration:

An Olympic athlete combines all the Olympic sporting events into one event. His horse does not look pleased.