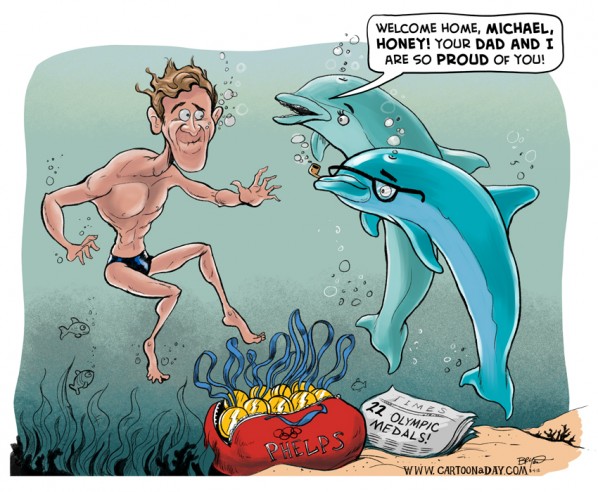 2012 Olympics Michael Phelps Wins 22 Medals
"Welcome home,Michael, Honey! your dad and I are so proud of you!"
Olympic swimmer Michael Phelps has won an astounding 22 medals, both silver and gold, during his Olympic career. During this 2012 London Olympics, Phelps won 4 Gold and 2 Silver medals after a slow start.
Phelps is getting , and will continue to get al lot of Press, but what about his amazing parents? My guess is they're part dolphin.
More Cartoons Like This:
Inspiration:

2012 Olympics cartoon featuring swimmer Michael Phelps coming home. His parents are dolphins.