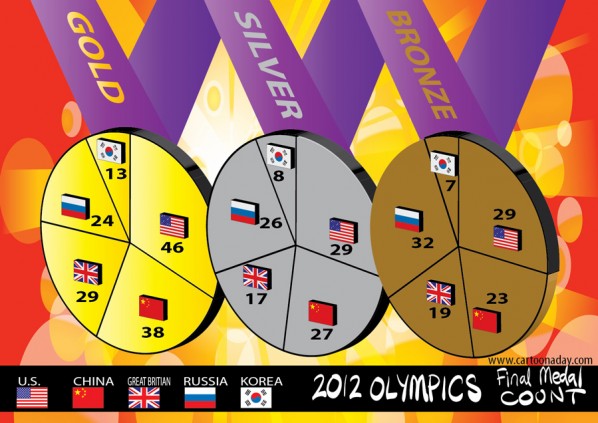 2012 olympics Medal Count
For those with a short attention span, today's cartoon is a pie chart, chowing who won and how many Gold, Silver and Bronze Olympic medals for the 2012 Summer Olympics. And in case it's too much information for you, America won the most of each medal.
More Cartoons Like This:
A pie chart showing the medal count for the 2012 Olympics.