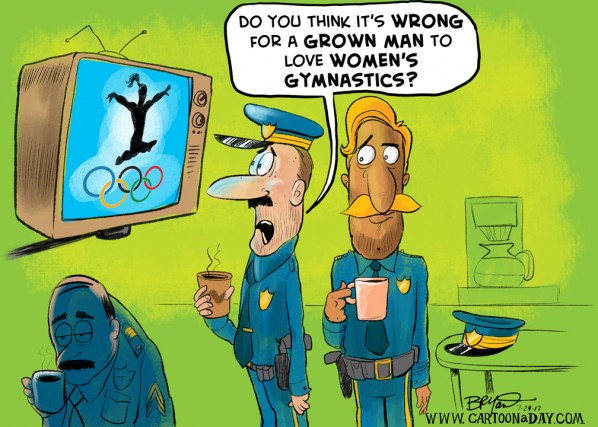 2012 Olympics-Women's Gymnastics
"Do you think it's WRONG for a grown man to love Women's Gymnastics?"
Are you watching the 2012 Olympics in London? Specifically, how do you feel about women's gymnastics? Don't be ashamed to love it…athletes in perfect physical form performing acrobatic acts that defy gravity. It's oK to be impressed.
More Cartoons Like This:
2012 Olympics cartoon featuring cops on break discussing the Games. Is it wrong for a grown man to love women's gymnastics?