20,000 Leagues Under the Sea Imagination
This doodle is for no specific assignment, but the joy of 'painting'. It's (me) and the power of reading and imagination. The BOOK: 20,000 Leagues Under the Sea by Jules Verne.
Reminds me of a quote, " I do not know how long I wooed Death's twin sister, Sleep, but my dozing must have been a protracted one, for it rested me completely from my harrowing fatigue."
Giant Squid, tiger shark, humpback whales, Captain Nemo, the Nautilus and more are illustrated.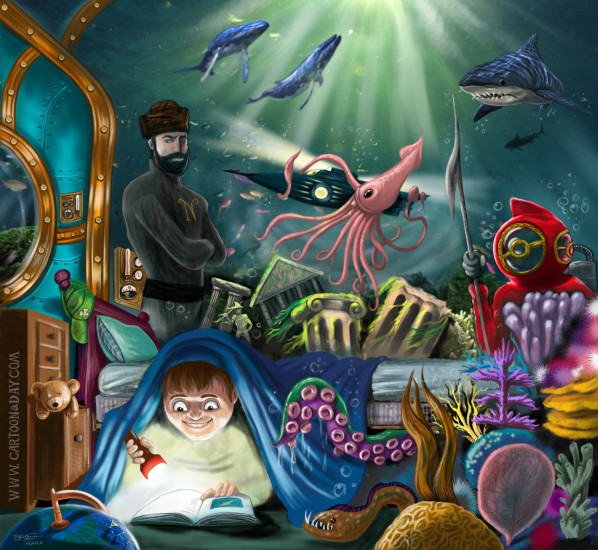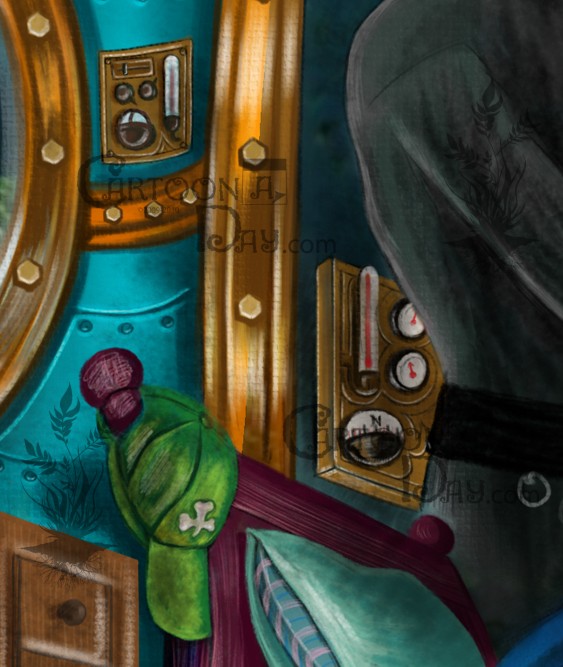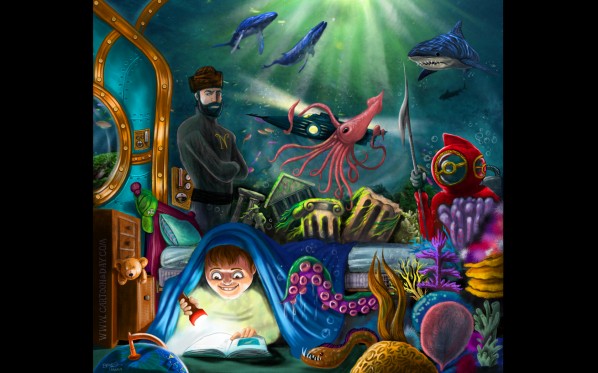 More Cartoons Like This:
A child's imagination runs away as he reads Jules Verne's 20,000 Leagues Under the Sea. The Nautilus in the grips of a Giant Squid.