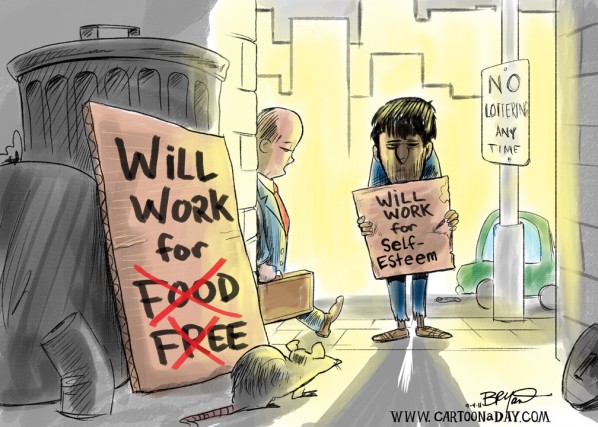 Will Work for Food- Unemployment Cartoon
"Will Work for Food"
"Will Work for FREE"
Will Work for Self-Esteem"
Unemployment in America has reached over 9%. And it's not that Americans don't want to work- we do. But where have all the jobs gone? Some will tell you China is where our manufacturing jobs have gone, other blame the economy. Still more blame President Obama. But what's the real answer? What do we have to be thankful for this Labor Day?
More Cartoons Like This:
Cartoon of an unemployed man on the street holding up a 'Will Work for Self-Esteem' Sign. The U.S. Economy outlook is grim.