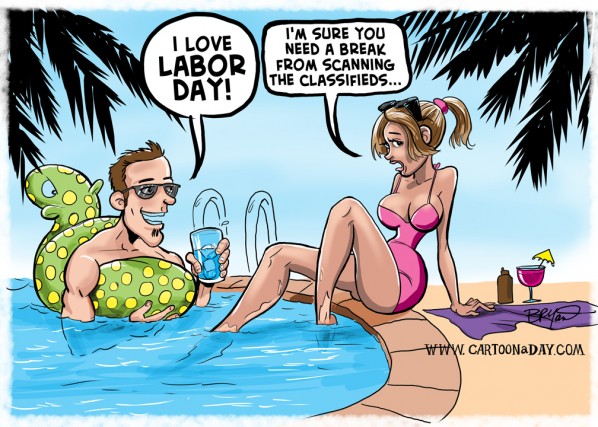 LABOR DAY 2011 Cartoon-Unemployment
"I Love Labor Day!"
"I'm sure you need a break from scanning the classifieds…"
As you know, Labor Day 2011 is September 5th- the first Monday of the month. You may also know Labor Day was first created as a Federal Holiday back in 1882. But did you also know that the current U.S. Labor Unemployment rate is 9.1%. Bottom line for Labor Day is, if you have a job, be thankful.
More Cartoons Like This:
Labor Day 2011 Cartoon. This couple is spending Labor Day in the pool, contemplating unemployment.