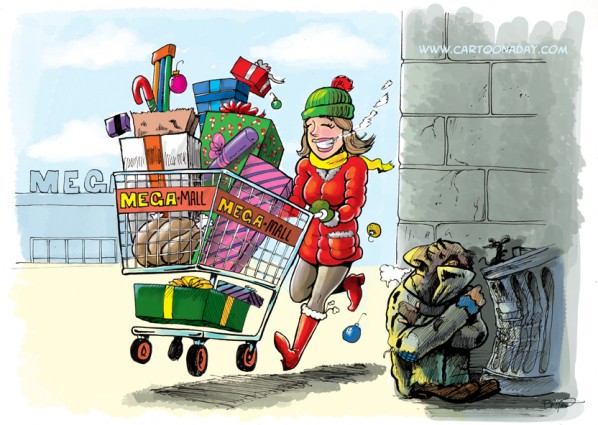 What are YOU Thankful For?
Thanksgiving is upon us. I know the economy is starting to bounce back, and shopping deals are pretty good. Are you remembering others with your good fortune? Happy Thanksgiving all!
And here is an experiment…the QUICK version of my daily cartoons. This is the style I use when I have only an hour to produce. Here it is for your critique and comment.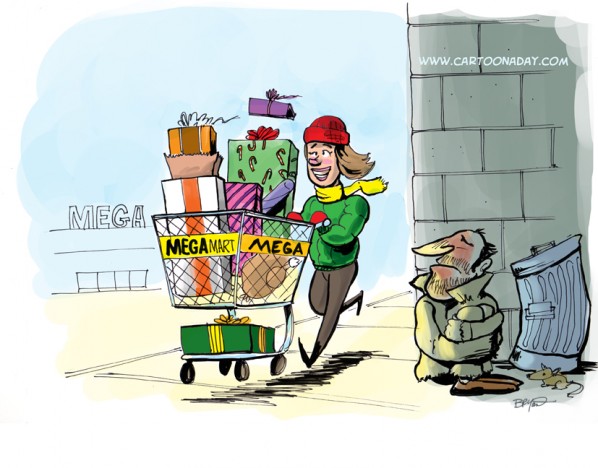 More Cartoons Like This:
A cartoon of a female holiday shopper pushing a large shopping cart full of Thanksgiving and Christmas gifts. A homeless man sits nearby.