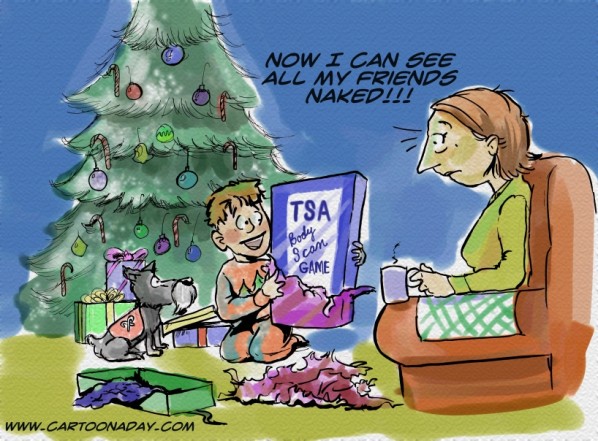 TSA Body Scan Children's Game
"Now I can see all my friends naked!!!"
Let's hope this isn't an idea in the R&D department at Milton Bradley. TSA knows they're really pushing the envelope of human rights in regards to body pat-downs and full body scanning. They heat they're taking over the invasion of personal space is healthy, I think. As long as we can dialogue about things we see as unjust, perhaps we can effect change. But keep in mind, the alternative to heavy security is the possibility of unsafe passengers and devices on airplanes.
More Cartoons Like This:
Inspiration:

A cartoon kid on Christmas morning is opening a gift. He declares an inappropriate response.