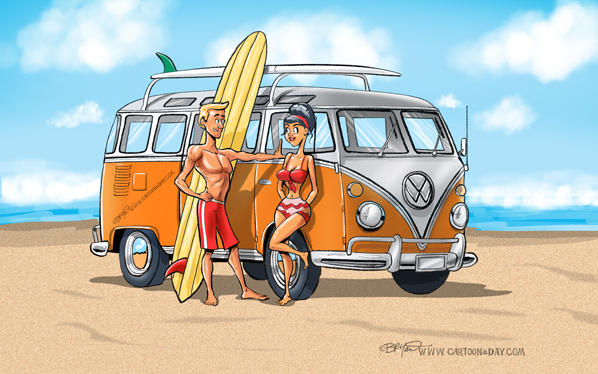 VW Microbus Cartoon Beach
On this day in History, 1950, the now famous and iconic Volkswagen Microbus went into production for the first time. It was originally known as the Volkswagen Type 2 or Transporter. It was the original sport Utility Van we've modeled all SUVs today upon.
The Vertical size below is good for Iphone backgrounds.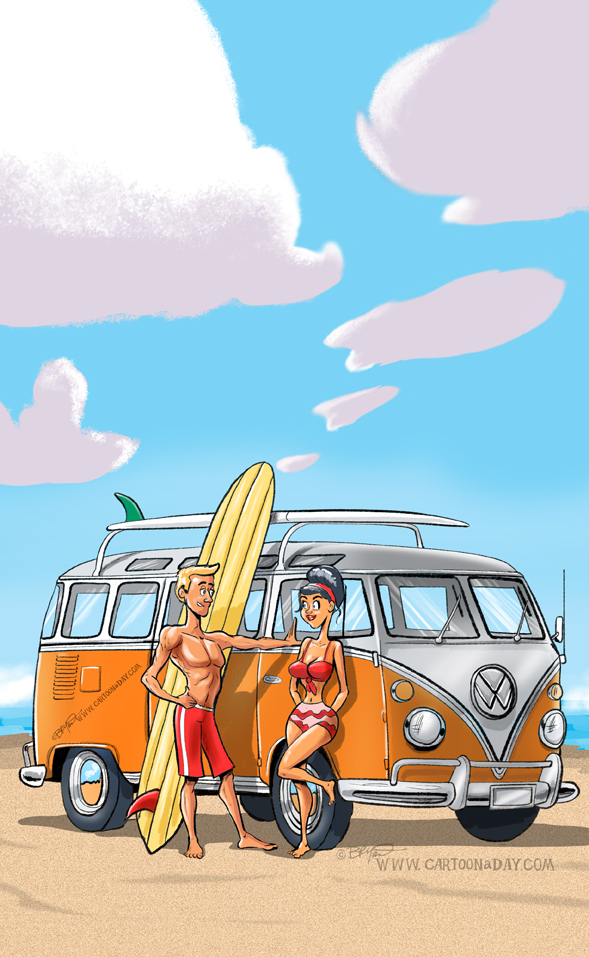 More Cartoons Like This: