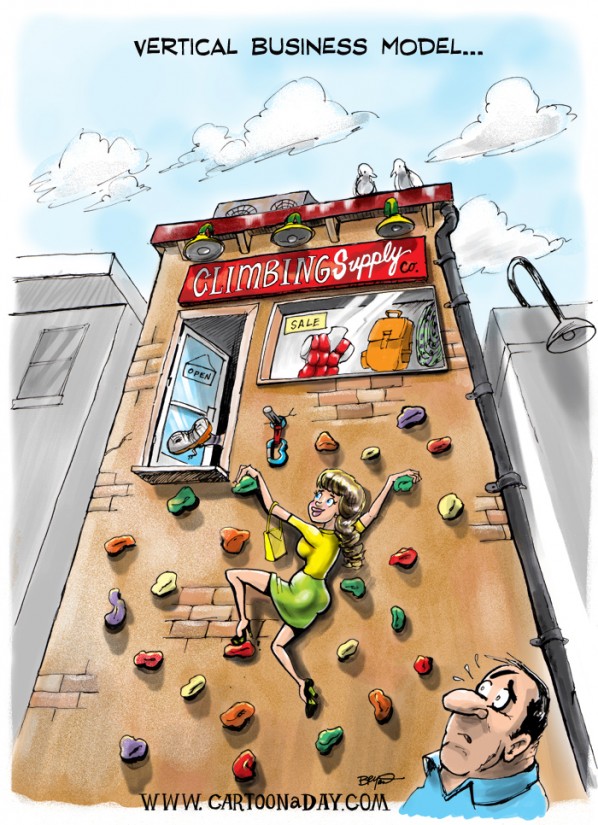 Vertical Business Integration Model Cartoon
Savvy business folks are tossing around this phrase to make them sound smart: Vertical. "What's your Vertical?" "Have you mapped your Vertical?"
'Vertical' refers to Vertical Integration or Vertical Business Model, which is just a fancy way of saying something we've been saying since the dawn of business: Monopoly. If your business is "VERTICALLY INTEGRATED", you not only sell the widget, but you manufacture it, package it, ship it, fulfill it, etc etc. Vertical integration is similar to, but not to be confused with Horizontal integration. However you say it, this funny cartoon idea came to mind when I heard a colleague use 'vertical integration' incorrectly.
Perhaps the female climber is a Vertical Integration Model. Maybe she's hoping the economy will climb.
Below is a Greyscale version of the color Vertical Integration cartoon.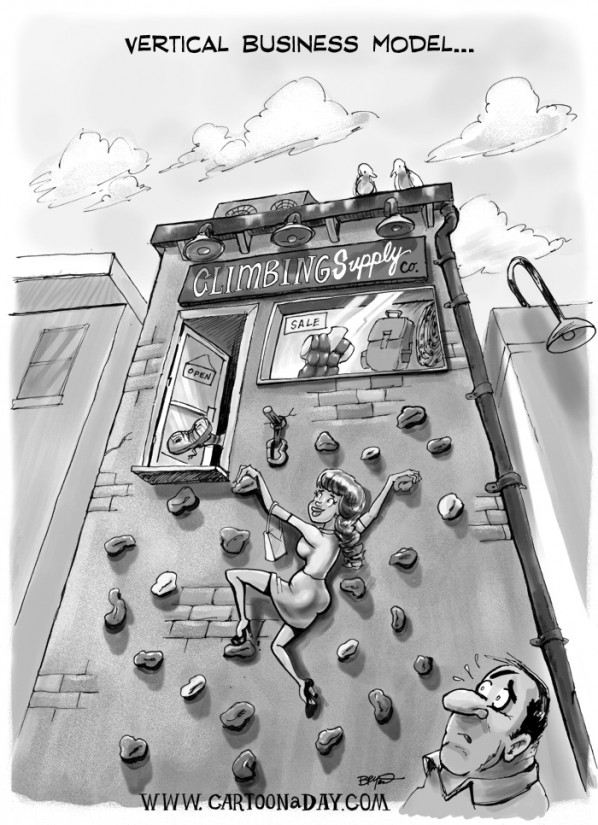 More Cartoons Like This:
Inspiration:

Funny cartoon woman climbs a climbing wall outdoors. The climbing wall illustrates vertical integration business. Vertical Integration is defined.