Valentines Day Wishes for Her and for Him
Everyone has a different concept of what they think Valentine's Day should mean to them. Many celebrate with family and loved ones, while many ignore the holiday. Whatever you're up to this Valentine's day, I offer my best wishes for you and yours.
And here are the Valentine's day cartoons separately: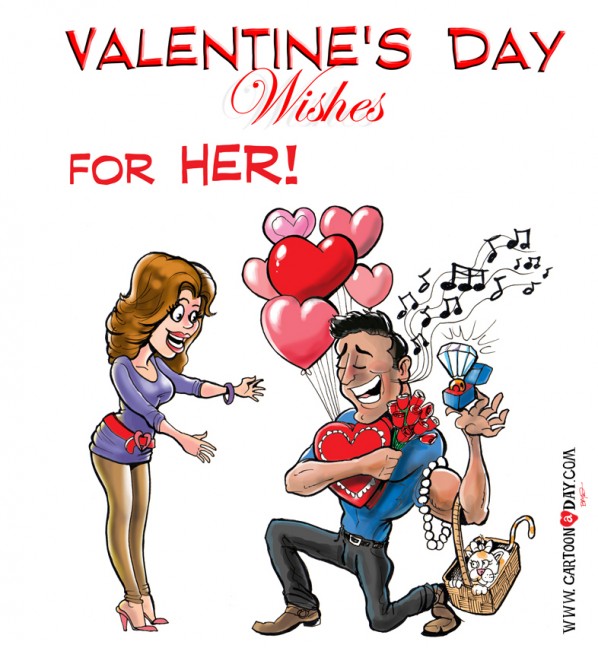 Valentines' Day Wishes For Her!
Valentines' Day Wishes For Him!
More Cartoons Like This:
A funny cartoon for Valentines Day featuring two couples. The Valentines day scenarios here could be yours!