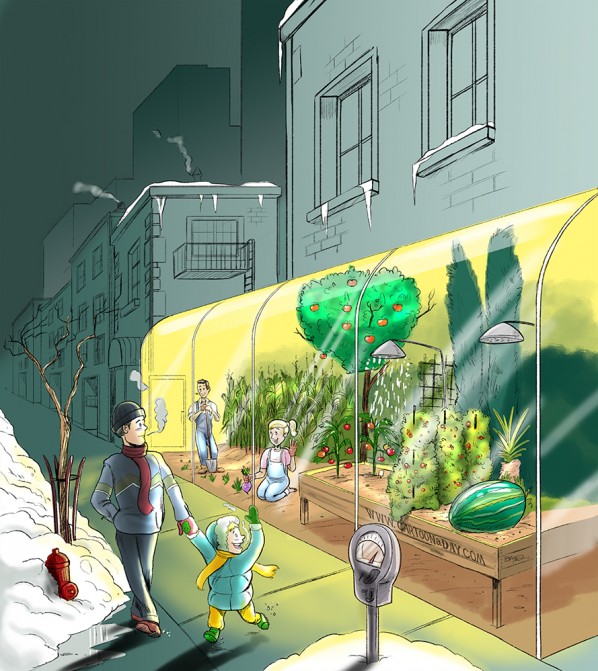 Urban Farming Cartoon
Waaay back in my day, as a child, THIS is what I thought big cities would be like in the future ( Retro-Futurism). If this were the norm and not the exception, food prices would be drastically lower, people would be healthier, the average weight for city-dwellers would drop and stress relief would abound with the hand-tilling of good soil.
Cheers.
Below is an Urban Farming cartoon closeup, as well as the original draft doodle.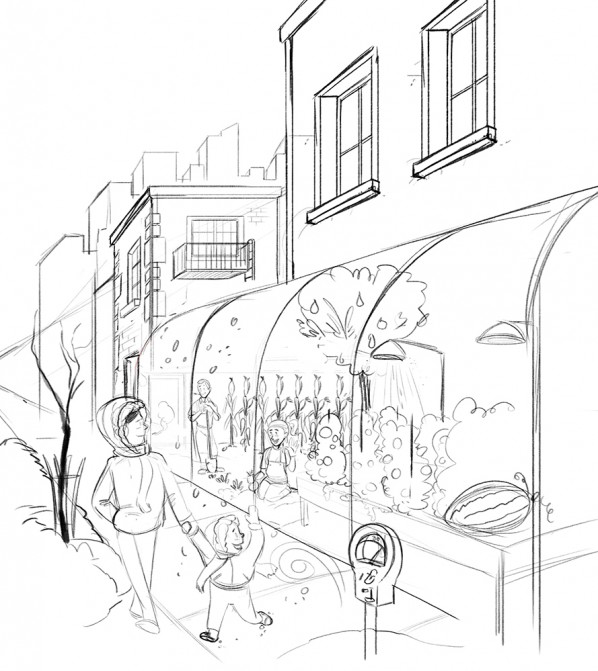 More Cartoons Like This: