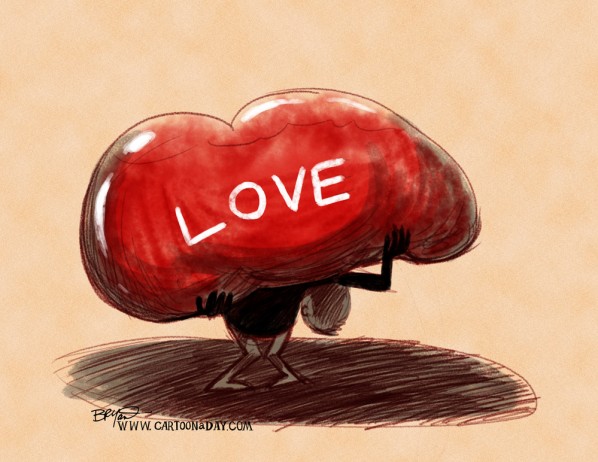 Unrequited Love
Sunday sketchbook…this cartoon depicts how one can feel when loving someone who can't or won't love them back. It's as if you carry a great weight, a burden, and it casts a looming shadow wherever you go. When someone returns your love, balance is restored.
More Cartoons Like This:
A figure is burdened by the giant weight of unrequited love.