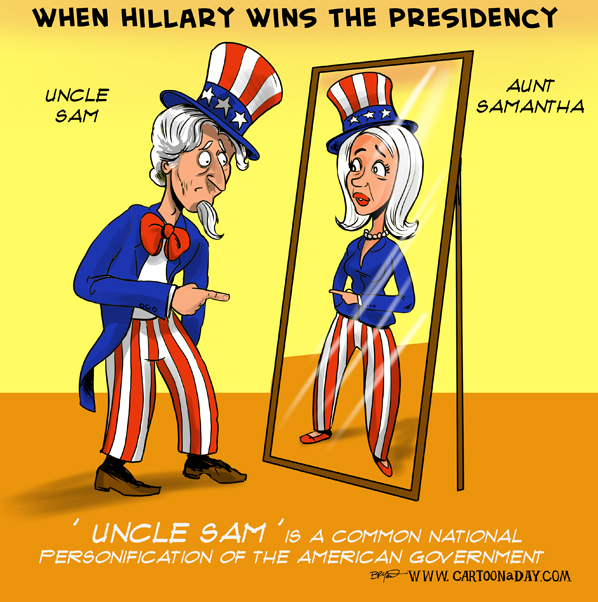 Uncle Sam becomes Aunt Samantha
If / When Hillary becomes President of the United States, will our national personification change? As you may know, Uncle Sam is a caricature / cartoon personification of the U.S. Government or America in General. So, when Hillary becomes President should the historically masculine gender personifications flip? Hey, if Bruce Jenner can do it, right?
Here is Uncle Sam looking at his Post-Hillary Clinton reflection as Aunt Samantha.
More Cartoons Like This: