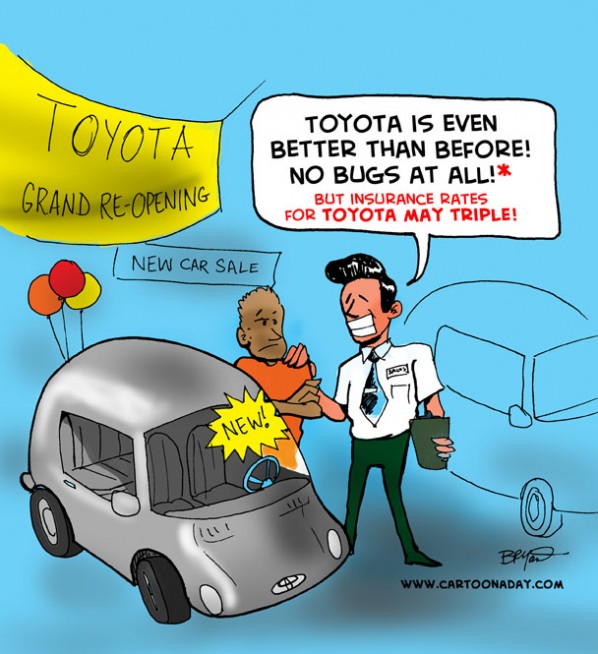 Toyotas on Sale but Insurance is on the Rise
This is only a guess, but I would imagine owning a Toyota could become very costly very soon. The once celebrated economy car that revolutionized the auto industry may become more of a luxury item. I can see insurance companies forcing Toyota owners to pay a premium for driving around in a car that could potentially run amok and into thousands of dollars worth of personal and property damage. Car dealers may have seen signs of this already, or soon will. So if you're interested in gambling with your life and possible car insurance hikes, you may be able to find a decent deal on a new Toyota Car.
More Cartoons Like This:
A man stands near a new Toyota car at a dealership. A car salesman attempts to reinforce the positives of owning a new Toyota.
Inspiration:

Inspired by Toyota sales, insurance rates, and possible futures.