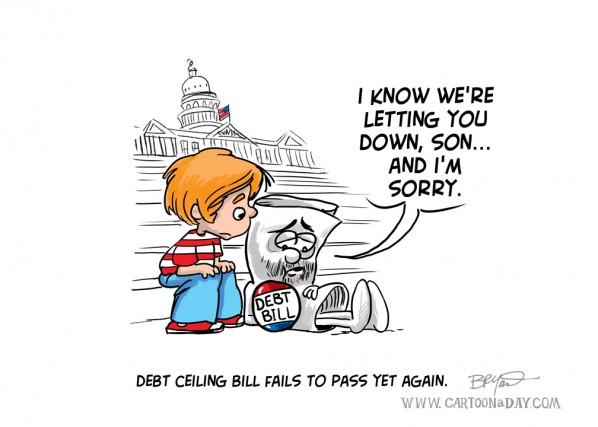 Things Aren't Looking Good For Debt Ceiling Bill
As President Obama's Debt Ceiling legislation deadline fast approaches, it seems every plan to fix the problem is shot down by the opposition. Remember Schoolhouse Rock where the BILL  explained how he became a LAW? This BILL may never see a solution, and it's the PEOPLE who pay for it.
More Cartoons Like This:
A cartoon parody of Schoolhouse Rock: Constitution Rock. This BILL may never become a law.