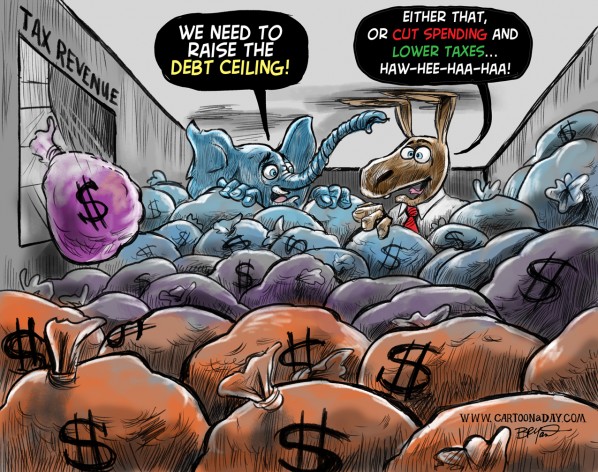 Raising Debt Ceiling and High Gov't Spending Cartoon
"We need to raise the Debt Ceiling!"
"Either that or CUT SPENDING and LOWER TAXES…haw-hee-haaaaa!"
As Americans, we know the Government's solution is to raise the Debt Ceiling so the nation can go even deeper into debt…but are we okay with that? This means taxes will continue to rise and Gov't spending will continue to be out of control. How many more free daily cartoons can I produce before the economy and my spirit collapse?
More Cartoons Like This:
Inspiration:

Daily free cartoon featuring the Debt Ceiling crisis and gov't spending. Democrats and Republicans debate spending.