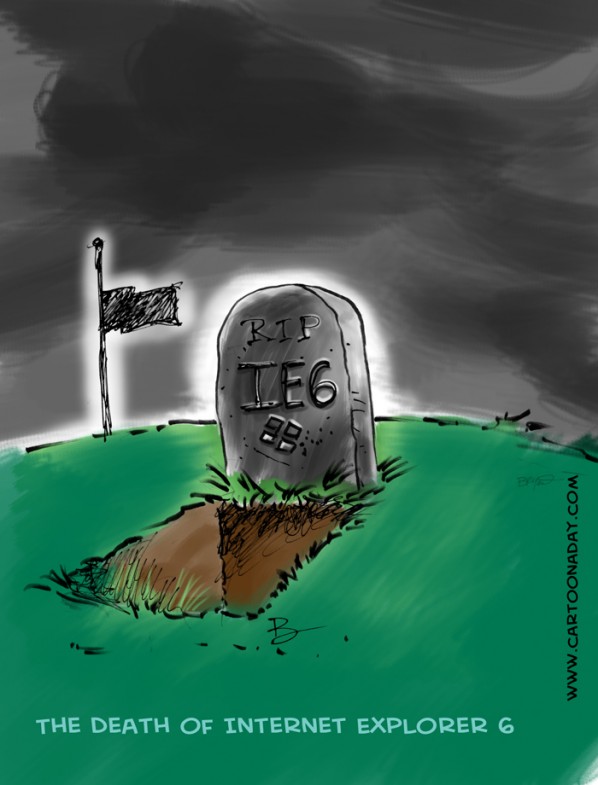 Rest in Peace, IE6…
"Born, August 27, 2001, Died March 1, 2010, shot in the back by a man named Google"
Alas, he was a good browser. .  . Well, not for me since I'm a bit of a Mac addict and Apple stopped supporting IE6 around version 3, but he seemed stable and well used. Internet Explorer, for those not-in-the-know is (was) a Microsoft Product, released just after the launch of Windows XP and was bundled thereafter with all PCs. Also note the flag is at half-mast.
It's only really died since GOOGLE has officially stopped supporting it. Web designers will rejoice at the death since IE 6 isn't transparent PNG compatible. I'm sure some IT departments and aging corporations who've developed integral widgets and such for IE6 will continue to use the browser, and will continue to be left farther and farther behind when Google eventually takes over the world.
More Cartoons Like This:
Inspiration:

An image of an open grave with headstone reading "RIP IE6". This is the funeral for Internet Explorer 6. Flag at half-mast.