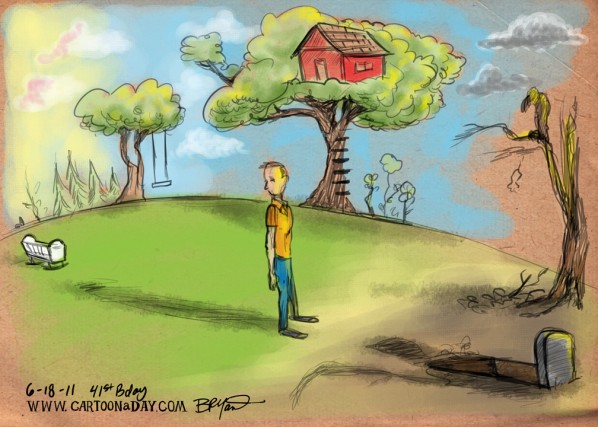 Midlife Cartoon-Nearer to Death than Birth
Today is my 41st Birthday.  As I begin my daily sketch, I wax rhapsodic about my life, in general, but also the inevitable midlife crisis I hear so much about. It occurs to me that at 41 years old I am closer to my death than birth.  As you begin to contemplate your own mortality, you can't help but consider where you've been and what you've been through. But the big question we all have, is what will we leave behind? No one is really afraid of death- we're really afraid no one will notice our passing.
More Cartoons Like This:
Inspiration:

Daily cartoon featuring the topic of life and death, and the journey one takes. Midlife means closer to death than birth.