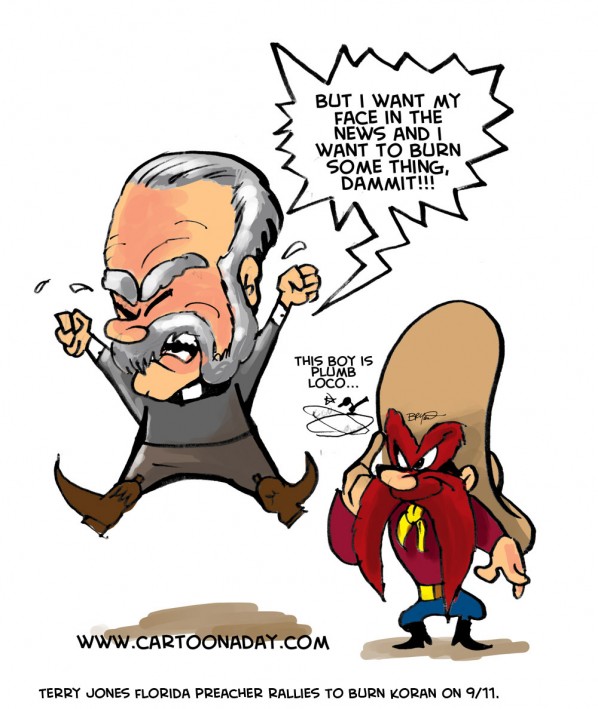 Terry Jones Florida preacher rallies to burn Koran on 9/11.
You may have heard of this moron preacher from Florida who's protesting the 'possible' design and building of a mosque at the World Trade Tower Site of 9/11. He's attempting to rally his congregation to hold a ceremony where they will burn the Muslim Bible. As if we didn't have enough problems with bigots and racism, this guy seems to enjoy creating problems.
As I started drawing him, it occurred to me how much he resembled that ornery, cantankerous, little hot-head known as Yosemite Sam. Even Yosemite Sam thinks this guy is too extreme.
More Cartoons Like This:
Cartoon illustrating the frustration Americans have with extremist views and religions. Yosemite Sam comments nearby
Inspiration:

Inspired by mt frustration with American extremists, who bitch and moan about other religious extremists, while adding to the problem instead of helping to solve it.