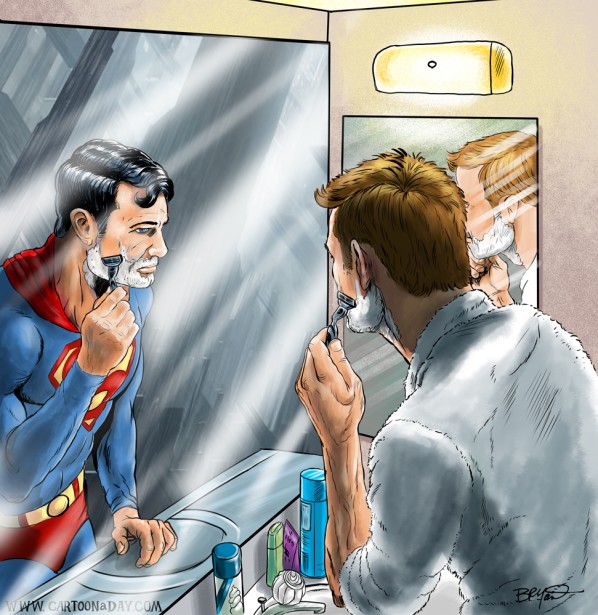 Superman In The Mirror Portrait
Looking for inspiration, I often turn to my old drawer of ancient sketches.This sketch got its second chance at life. I needed a little reference, so one camera phone pic later, and there you have the Superman in All of us.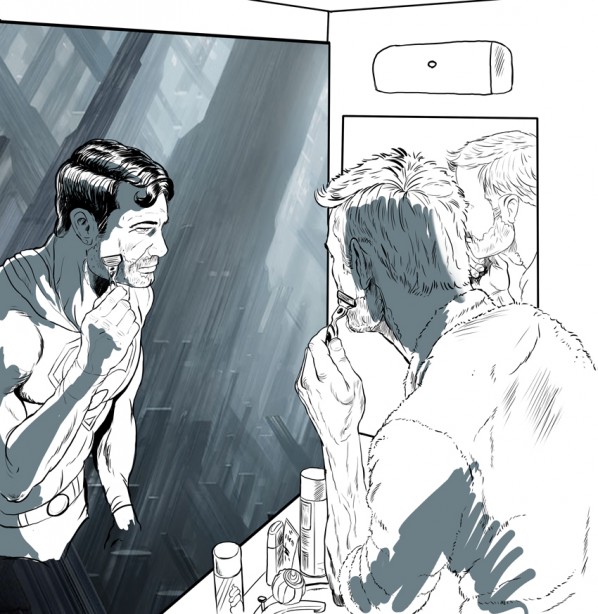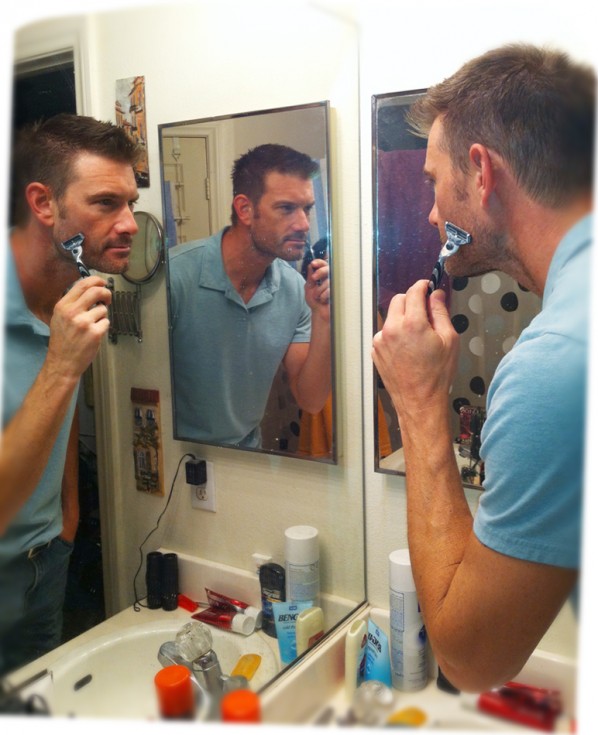 More Cartoons Like This:
Inspiration:

A random sketch turned final art, this Average man shaves at a Superman reflection of himself.