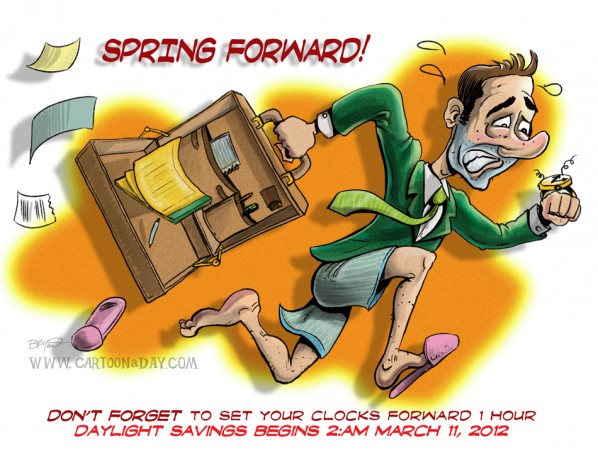 Spring Forward 2012 Cartoon Businessman
Don't be late to work Monday morning! Daylight savings occurs at 2:00 A.M. this Sunday. Spring Forward means you set your clocks an Hour ahead, early Monday morning. An hour ahead means an extra hour of daylight. Spring has sprung!
More Cartoons Like This:
A daily editorial cartoon about Daylight Savings. This half-dressed business man is running an hour late for work.