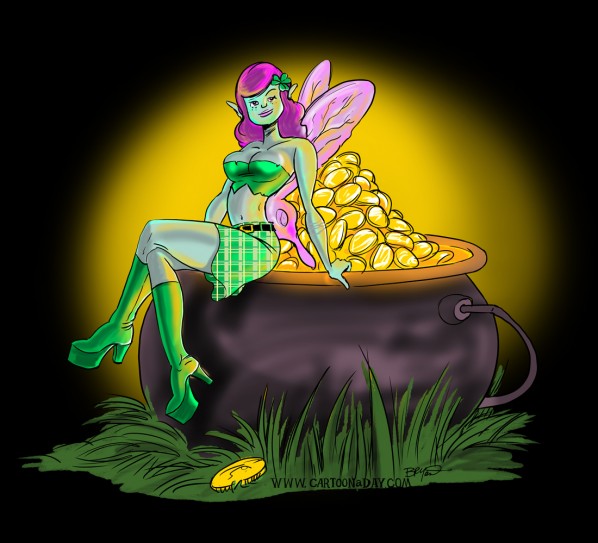 Sexy Cartoon Leprechaun St Patrick's Day
Something different for the upcoming St. Patrick's day…I haven't tried a Pin-up lately. This spritely fairy guards the pot-o-gold while the Leprechaun is away. Watch for more St. Patrick's Day cartoons coming up.
More Cartoons Like This:
A sexy fairy guards a Leprechaun's gold treasure. It's nearly time for St. Patrick's Day.