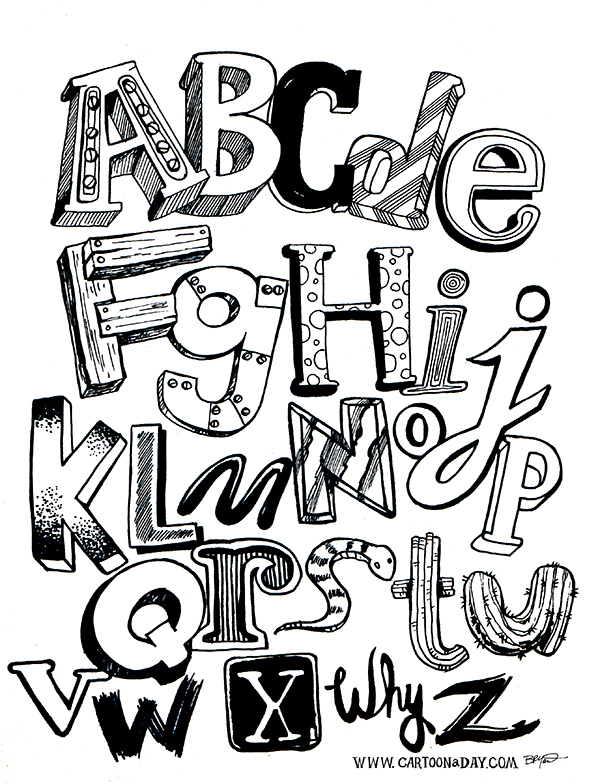 Sketchbook Alphabet Cartoon
I'm running with a recent theme of actually drawing ON PAPER! With ramdomly selected materials, I'll draw whatever seems to suit the pen in my hand.
Today it's a cartoony sketch alphabet, with no pencils.
The pens pictured are the Koh-I-Noor Rapidograph 0.50, and the Japansese Pen brush Kuretake.
More Cartoons Like This: