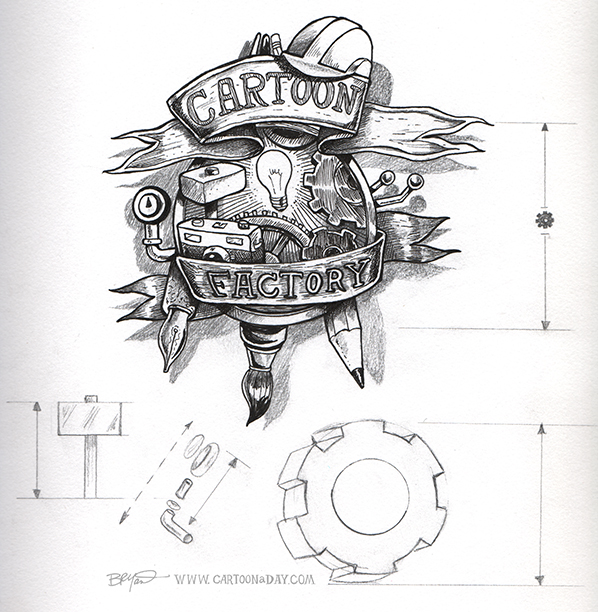 Cartoon Factory Sketch Logo
Today I'm going back old school on my art technique. I literally own thousands of pens, pencils, markers, drawing implements I've picked up over the years. I often go through phases of say, technical pens, or fine brushes, etc. This isn't a phase but an experiment of sorts. I grabbed a sketchbook, a random pencil and a random pen and drew whatever came to mind….in this case an imaginary logo for a "company" called "Cartoon Factory". Sounds like a place I'd like to work.
My pencil (pictured) was a Nestler, MARATHON T , technical pencil, 5mm.
My pen (pictured) was a Pigma MICRON 01 Archival.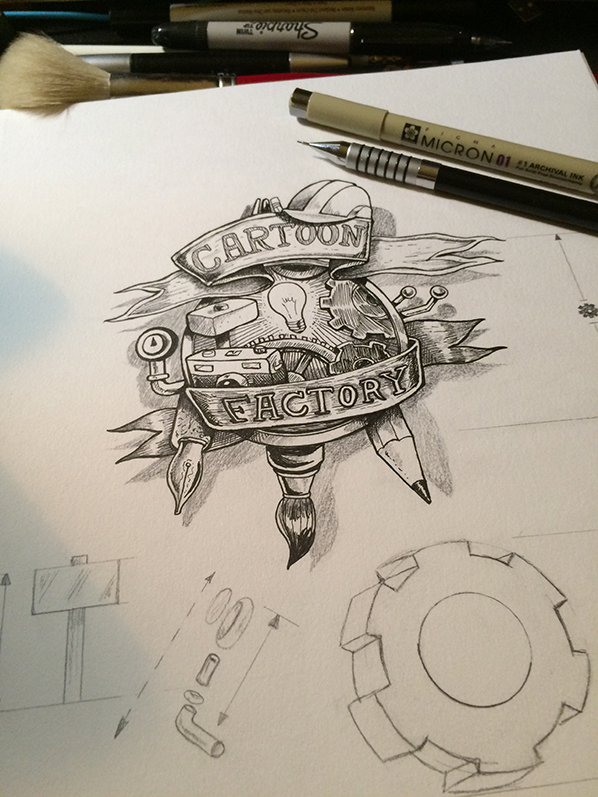 More Cartoons Like This: