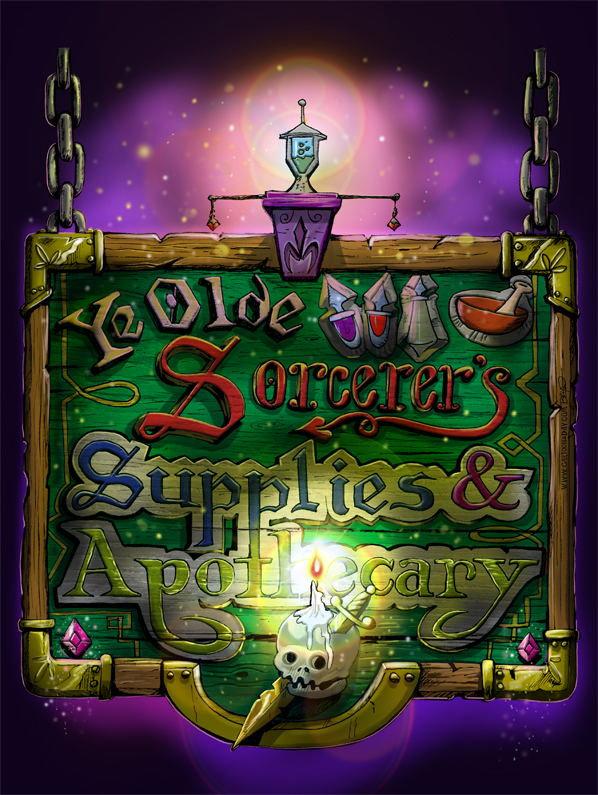 Fun Sorcerer's Cartoon Logo Sketchbook Color
Yesterday, I've doodled and inked an imaginary street sign-type logo. This imaginary company I could see set in the middle ages of a fantasy reals and is called " Ye Olde Sorcerer's Supplies & Apothecary" . Today, I've colored it. Enjoy!
For my artistic friends, the tools used were Rapidograph 0.60 and a Technical pencil 0.05.
More Cartoons Like This: