Scarlett Johansson Caricature Cartoon
Scarlett Johansson was named the "The Sexiest Woman Alive" this year by Esquire Magazine. And it seems the majority of readers agree. She also won the same achievement 7 years ago. Esquire interviewed her all about her new title and you can read about it here at Esquire.
And Scarlett Johansson without her trademark mole: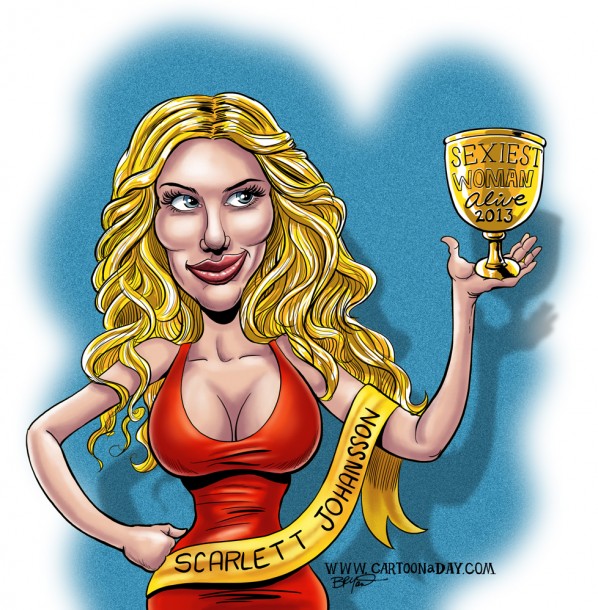 And the original sketch that started it all off.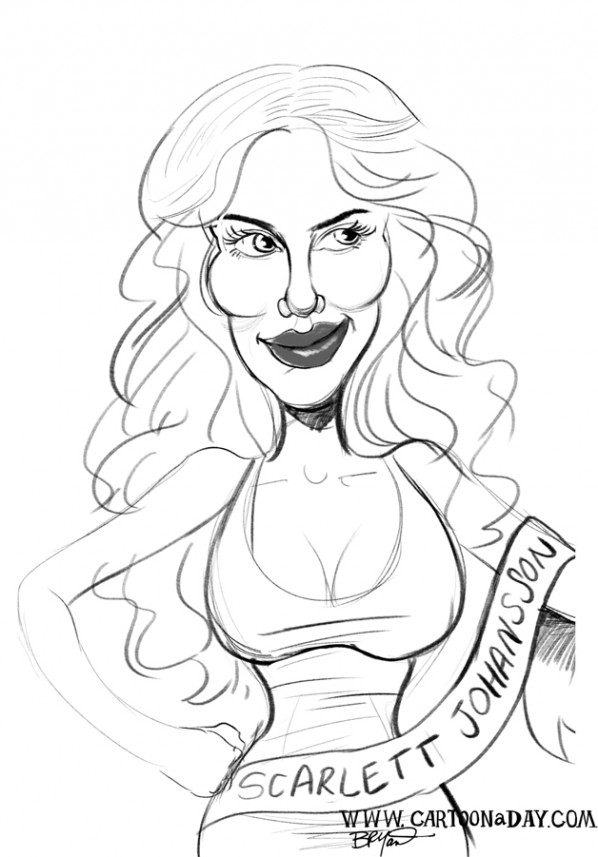 More Cartoons Like This: