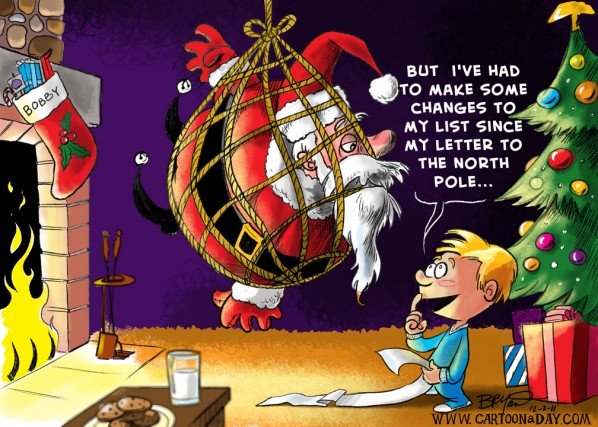 Santa Claus Caught Holding the Bag
"But I've had to make some changes to my list since my letter to the North Pole…"
This cute kid holds a list of toys taller than himself. Meanwhile Santa is ensnared in a net, hanging from the ceiling. Nearby a comforting fireplace lights the scene.
And as a special Treat, I've made an ALTERED VERSION of Today's Christmas Cartoon. HOCUS-POCUS- SPOT the FOCUS. In the Image below are 10 Differences! See if you can spot them all without using the hints at the bottom!! Good Luck!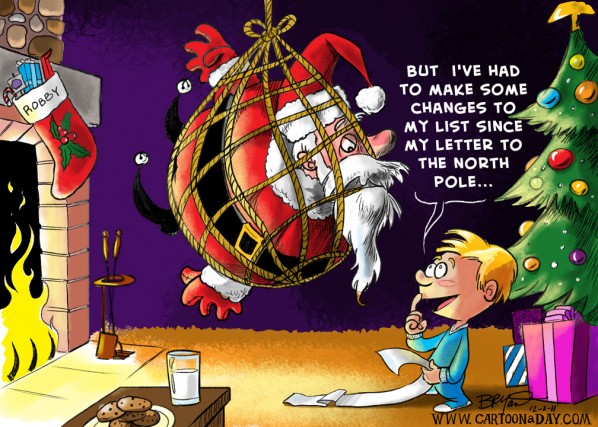 And Here's the ANSWERS. Did you Spot all the Differences?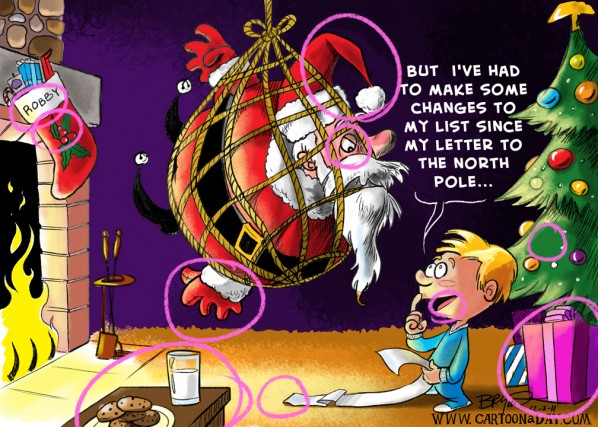 More Cartoons Like This:
A small boy has trapped Santa Claus during his Christmas toy delivery. The boy has more demands.