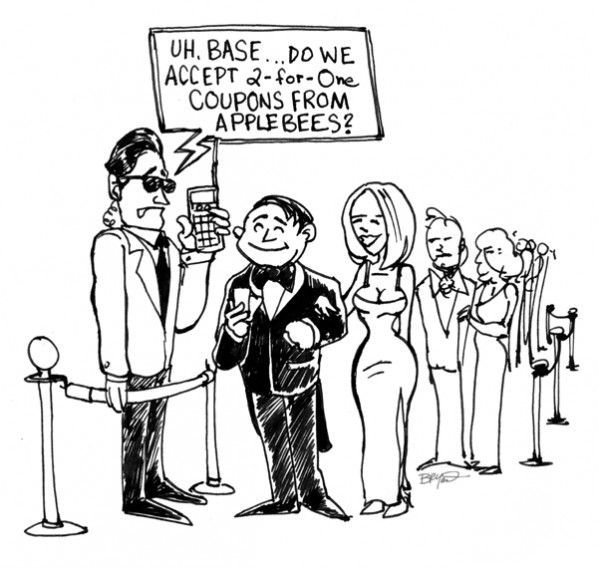 Uh, BASE, do we accept 2 -for-one COUPONS from Applebees?
The White house Revises its security Policies after this fiasco.
More Cartoons Like This:
Poke fun at the security or lack thereof in White House staff. All good fun.
Inspiration:

Headline News
Media:

Pen and Ink
Process:

Pencil sketch, pen and ink outline.
Time:

30 minutes