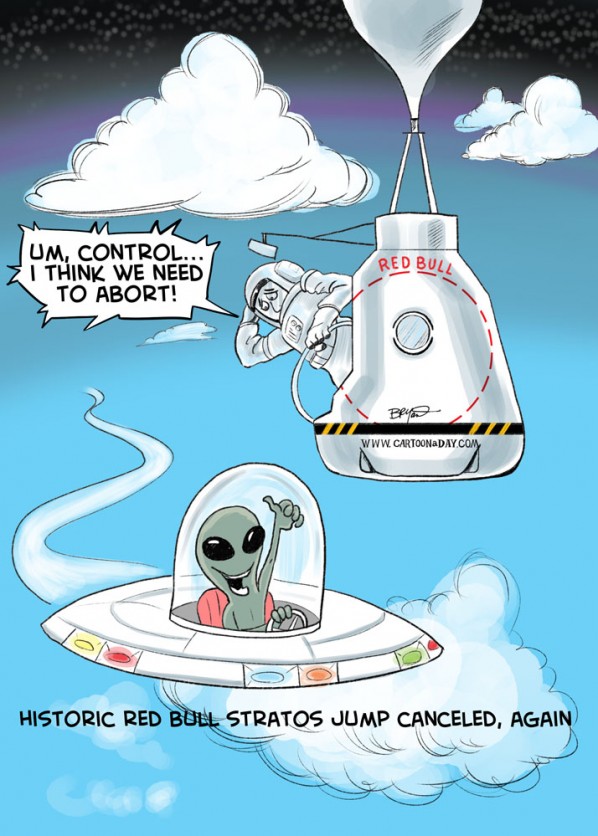 Red Bull Stratos Skydive Canceled Again
Weather and 'technical difficulties' stalled the history-making Red Bull Stratos skydive, again.
Extreme athlete Felix Baumgartner plans to free fall 23 miles, achieving supersonic speed for the first time in history. Felix's stunt is more than publicity, hoping to test and prove new spacesuits that will keep him alive and safe during the fall. And the whole thing happens over Roswell, NM, site of the historic Alien spacecraft crash landing. News this morning promises another attempt this Sunday.
More Cartoons Like This: