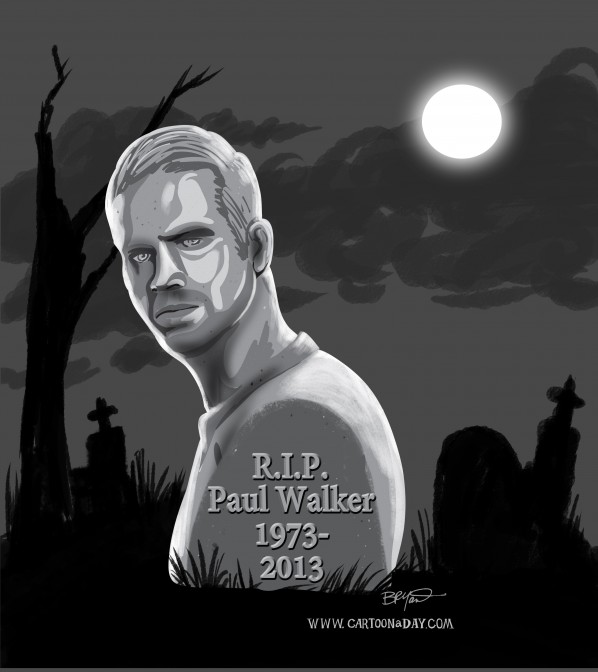 Paul Walker Dies Too Fast Headstone
Tragically, Paul Walker- of 'Fast and Furious' fame, died today ironically in a car accident. Just north of Los Angeles, he and the driver of the Porsche died after crashing into a light pole. And below is a continuation of the sad celebrities who've passed away this year, and a couple from 2012.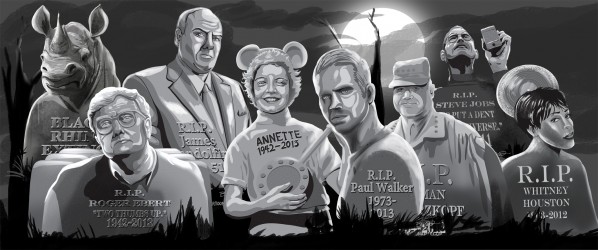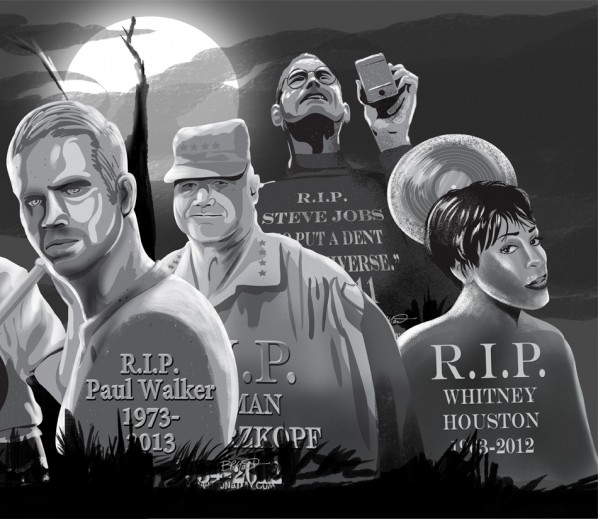 More Cartoons Like This:
Celebrity Paul Walker dies in car crash.