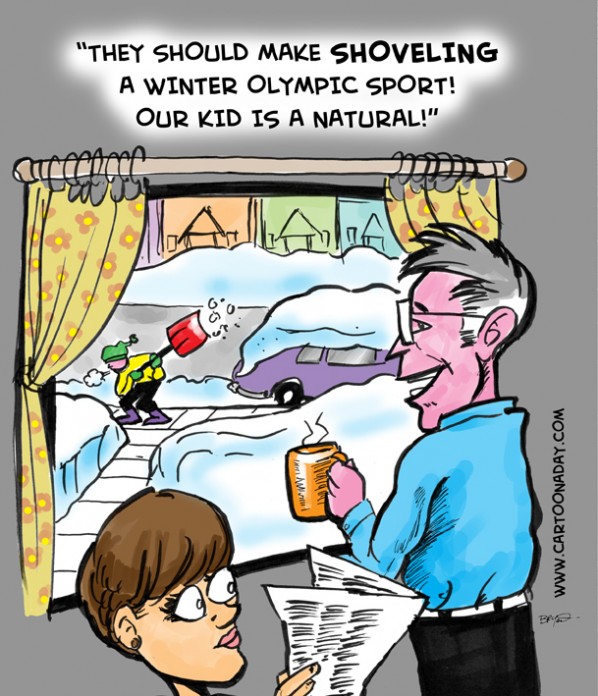 "THEY SHOULD MAKE SHOVELING A WINTER OLYMPIC SPORT! OUR KID IS A NATURAL!"
The 2010 Vancouver Winter Olympics are drawing closed. I think this is my LAST CARTOON about the Olympics. I a bit sad to see them go, but look optimistically forward to the next Olympics. To be fair, this cartoon is more about snow shoveling, or trying to see your glass as half full when faced with mundane, winter labors.
More Cartoons Like This:
Inspiration:

Inspired by the 2010 Winter Olympics, the East Coat Blizzard, and shoveling the sidewalk.