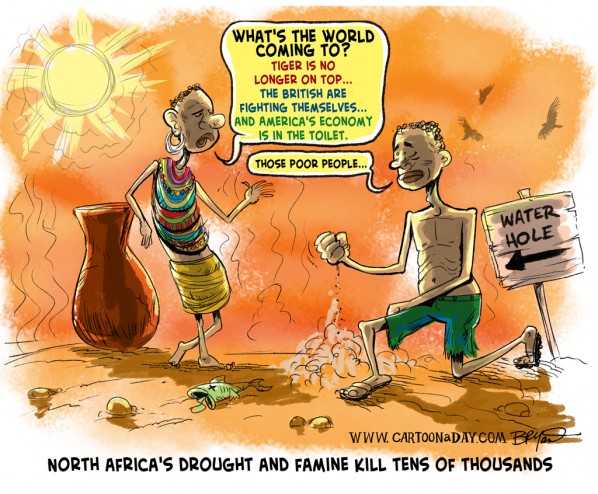 North African Drought and Famine Kills Tens of Thousands- Daily Cartoon
"What's the World coming to?
Tiger is no longer on top…
the British are fighting themselves…
and America's economy is in the toilet."
"Those Poor People."
Seems like everyone everywhere has a hard luck case of personal, local or global problems that weigh heavily on their minds. But while Americans worry about the troublesome economy, thens of thousands of North Africans die every year because they simply don't have enough water. Maybe all we really need to get by is a little perspective.
Read some MSNBC Africa News Here.
More Cartoons Like This:
Daily cartoon featuring news of North Africa's drought and famine woes. Sometimes you just need some perspective.