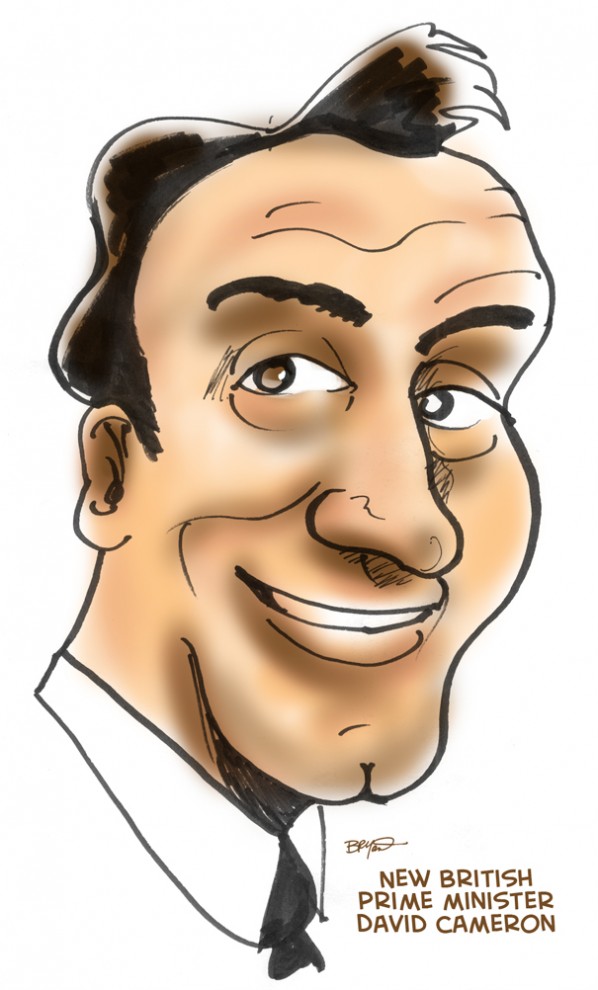 New British Prime Minister David Cameron
Just doing some super quick practice sketches of the new Prime Minister of Britain. You never know when these highly influential politicians are either going to soar to tremendous heights, or fall into the muck and mire like so many before them.
And here's a quickie of his wife, Mary Fluer Mount. (And for an averagely handsome woman with very few curves, she has a surprisingly normal face and teeth for a British Royal).
More Cartoons Like This:
British Prime Minister David Cameron takes over. A caricature portrait of David and His Wife, Mary Mount.
Inspiration:

In a caricature mood, hungry for Prime Rib, and mounting something