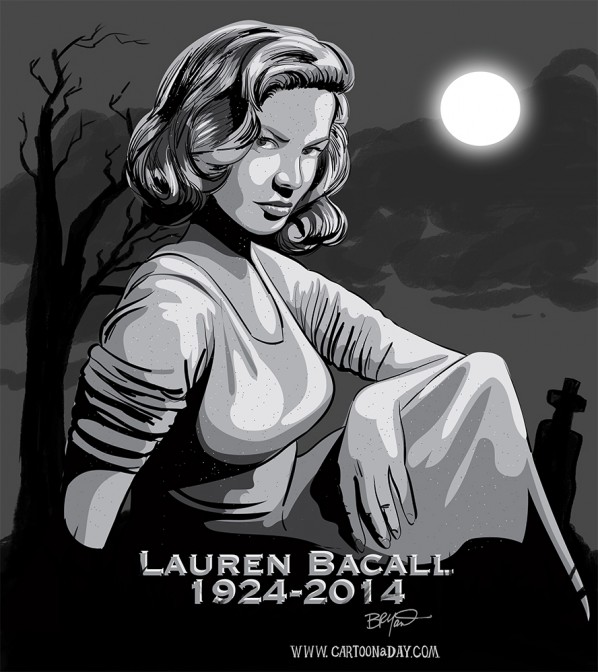 Lauren Bacall Dies Gravestone
On the heels of the tragic loss of Robin Williams comes news of Lauren Bacall's death. Famous for her love affair with Humphrey Bogart and starring opposite him in "Key Largo", "The Big Sleep" and the 'Dark Passage", Bacall leaves behind a legacy of must see movie events at age 89.
In her honor, I've added her likeness to the celebrity Graveyard.
More Cartoons Like This: