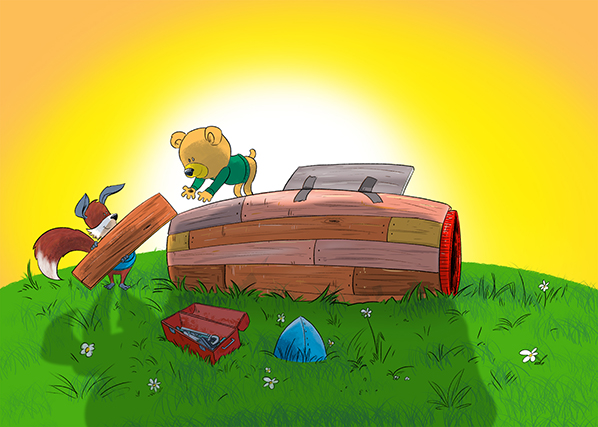 Kit the Fox Launches new Series
Kit and friends prepare to launch an exciting new children's book series! Stay tuned for more information. The announcement is nearly here!
"Yes, my friends, it's time to build!
For the past few months we've been so thrilled!
To make it yourself is really a treat,
and I'm happy to announce our amazing new feat!
We built something together,
that's really quite neat!"
More Cartoons Like This: