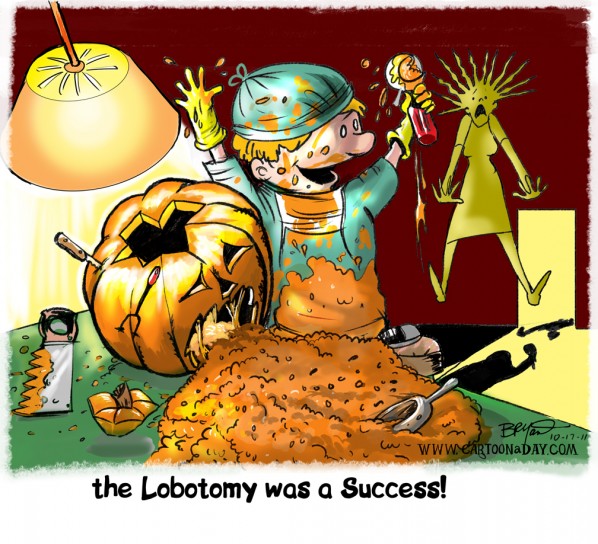 Jack-O-Lantern Cartoon Lobotomy
"The Lobotomy was a Success!"
For me, Halloween is great not only because of the creativity necessary to create or discover a unique Halloween costume, but the delicate, intricate, and messy art of pumpkin carving is a blast.  Over the years I've tried every pumpkin carving jack-o-lantern technique including power tools…but noting beats a good, sharp knife and a little imagination.
Children should use caution and the kit-saws for pumpkin carving, and only under strict supervision.
More Cartoons Like This:
This cartoon kid, dressed in a surgeon costume for Halloween, has performed a medical lobotomy on a pumpkin. The result is a jack-o-lantern.