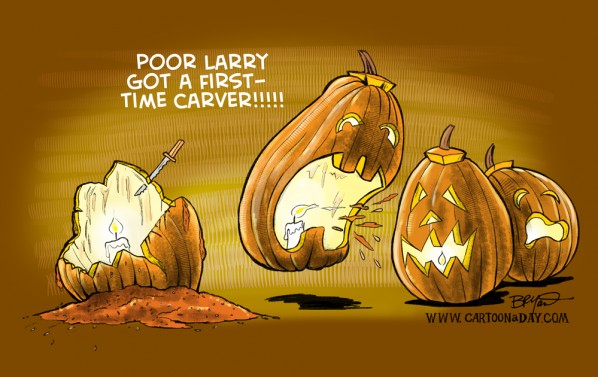 Halloween Cartoons Pumpkin Carving
"Poor Larry got a First-Time Carver!!!!"
Carving pumpkins into Jack-o-lanterns is a time-honored tradition during Halloween. I still remember the first time I was allowed to carve my own pumpkin. I seem to recall he looked a bit like this one, at least after the first day of rotting set in.
More Cartoons Like This:
While humas are away, the pumpkins will play! Tragedy befalls a pumpkin named Larry.