Imagination Head Sketch
Today's doodle is a sketch I started with my left hand (I am not left-handed) as a test. Once scanned, I added some color, again, left-handed, and presto!
Below is the orignal sketch, straight in marker with no pencil. I used a Faber-Castell PITT artist pen (brush marker).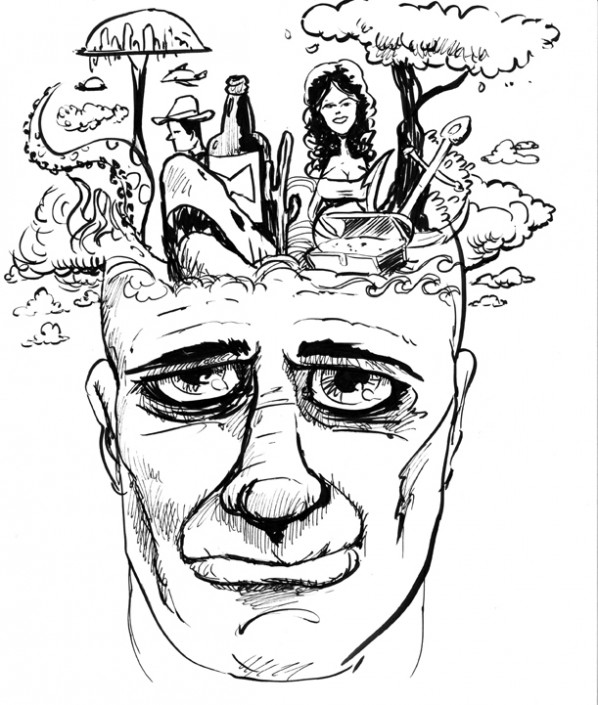 More Cartoons Like This:
A brush-inked illustration of ideas sprouting out of a man's head.