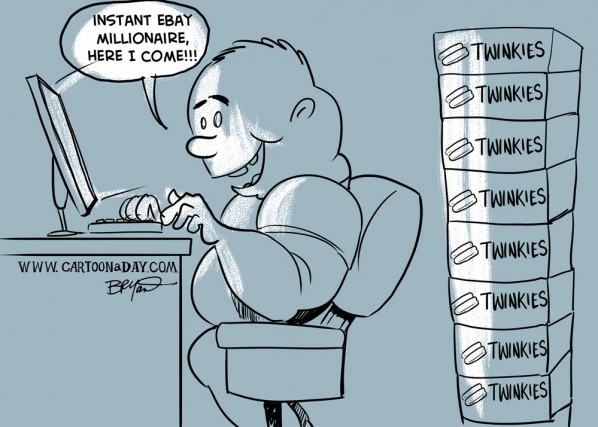 Hostess Closes-Twinkies on Ebay
Hoarders of Hostess Twinkies and Other cakes are expecting to make an online killing with inflated prices on the now discontinued confectionary. Too bad Twinkies don't last forever, as many assume. The latest freshness date on any of the last produced Twinkies would be December 2012.
More Cartoons Like This:
Twinkie Hoarders are attempting to make millions of dollars selling off the now Rare Twinkies and Hostess cakes.