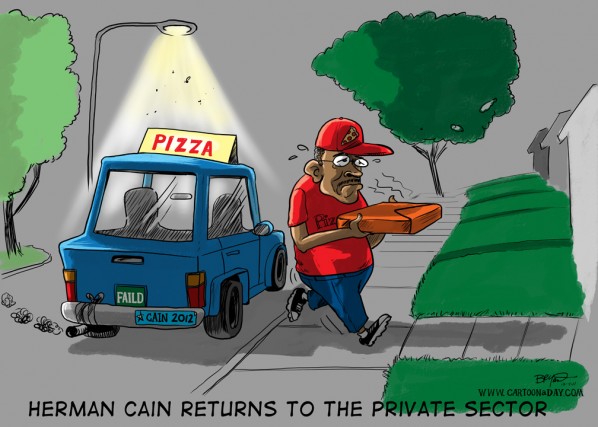 Herman Cain Quits Presidential Race-Cartoon Pizza Delivery
Herman Cain announced Saturday he's discontinuing his race for President in 2012. Cain has quit the race because of pressures exerted by allegations of sexual harassment. Cain will have to abandon any future dreams of holding political office, and return to the private sector.
More Cartoons Like This:
Daily political cartoon featuring Herman Cain's announcement to leave politics. Herman Cain was running for Republican President in 2012.