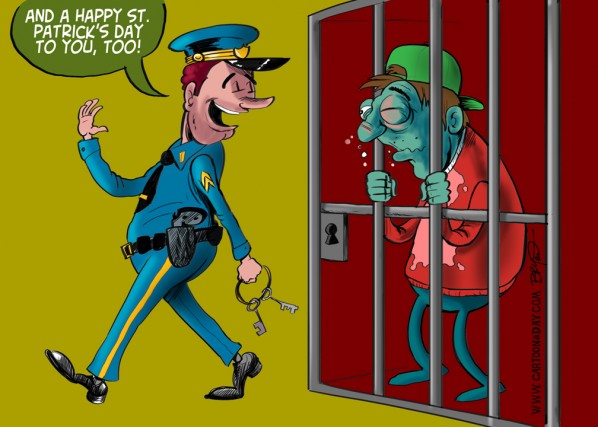 Happy St. Patrick's Day 2012
"And a Happy St. Patrick's Day to you, too!"
Happy St. Patrick's day, all! Try not to overdo your celebrations, but if you do, you'll have Sunday to recover. Cheers!
More Cartoons Like This:
Inspiration:

A St Patrick's day drunk will have to sober up in the local jail. His police jailer wishes him a Happy St. Patrick's Day.