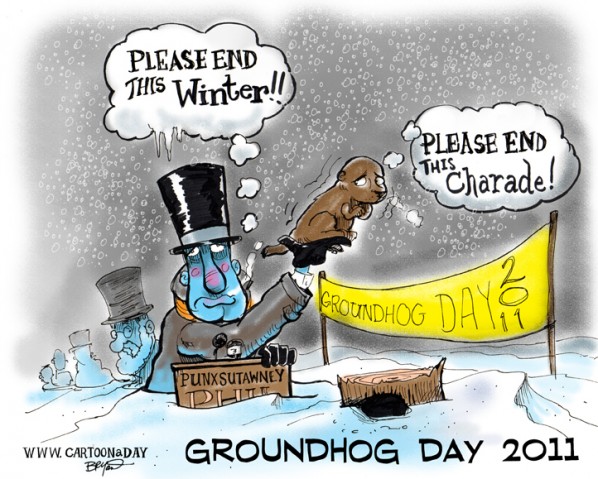 Groundhog Day 2011
Yay, winter to end early!!!!!!!! Punxsutawney Phil emerged today on Groundhog Day, only to NOT see his shadow. Not seeing his shadow means historically that Winter will be six weeks shorter. This only happens about one in every ten years.
More Cartoons Like This:
Inspiration:

a Groundhog day cartoon featuring Punxsutawney Phil. The groundhog did not see his shadow in 2011.