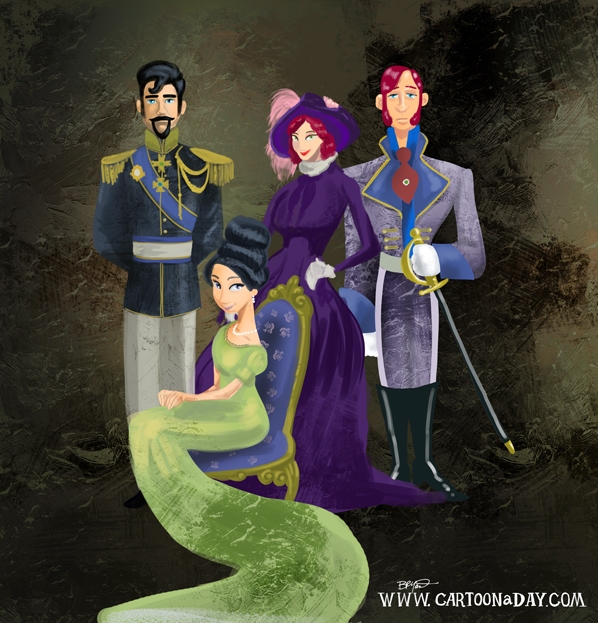 Digital Victorian Painting
I drew this 'old-style' Victorian painting really quickly, since it's only going to be used in a minimal way in a much larger painting ( see below). I know it's too much detail and information for the piece but there you have it.
And here's a sample of where it's placed in the rough draft.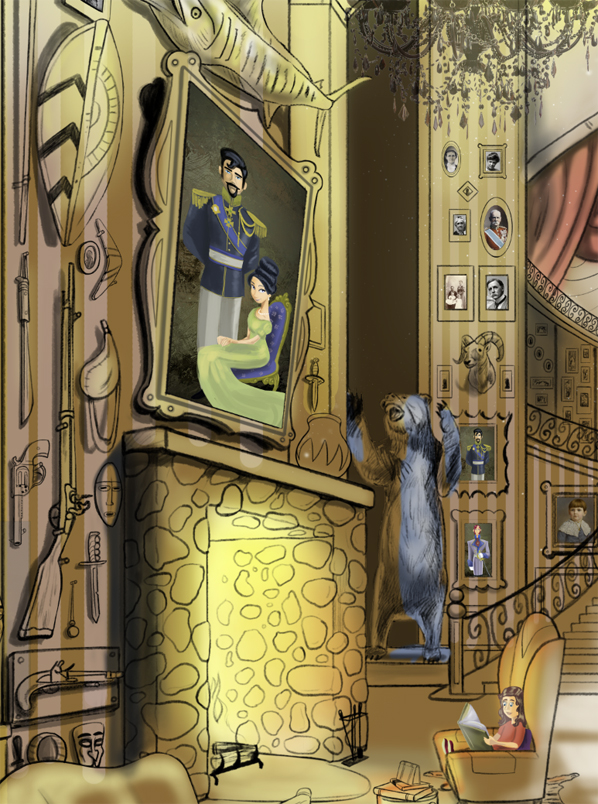 More Cartoons Like This: